Patent MarketPlace: Pharmaceutical Patents for Sale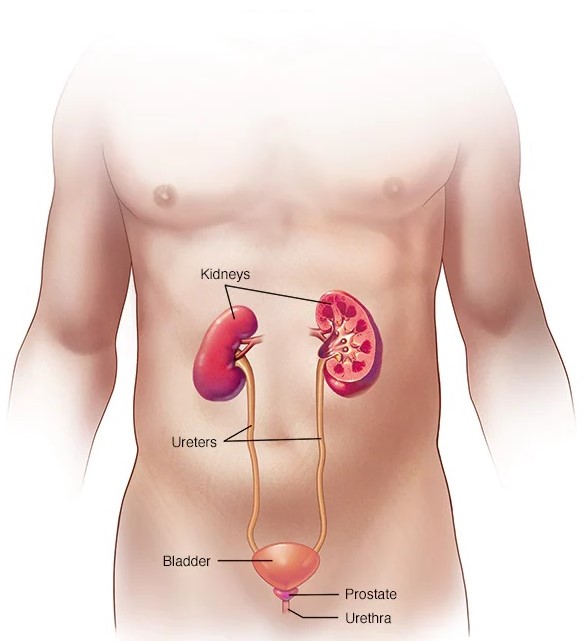 Urinary Tract Infection Prevention and Treatment (Biomedicals Science Sweden): International Patent Portfolio
In the science fiction thriller The Andromeda Strain, scientists attempting to stop an infection from outer space discover that the disease can only survive in a narrow pH range. The same is true of many infections here on earth including bacteria that can make its way up the urinary tract to infect the bladder (causing cystitis) or kidneys (causing pyelonephritis). Controlling the pH level in the patient's urinary tract can prevent bacteria from becoming an infection.
This portfolio covers alternating administrations of a pH-increasing agent with the administration of a pH-decreasing agent to the patient via a mannose solution. The pH-increasing agent is administered at a dosage of about 0.1 to 20 grams per day, while the pH-decreasing agent is administered to at a dosage of about 0.1 to 20 grams per day, and the mannose or other solution is administered to at a dosage of about 0.1 to 50 grams per day.
Urinary Tract Infection Portfolio
U.S. Patent No. 10,525,069: Treatment of urinary tract infection
European Patent 3164138: Treatment of urinary tract infection
China Patent 107073018: Treatment of urinary tract infections
Sweden Patent 538140: Treatment of urinary tract infection
Spain Patent 2880794: Urinary tract infection treatment
Denmark Patent 64138: Treatment of urinary route infection
This portfolio can be developed into a product that is sold over-the-counter in pharmacies or is used in physician's offices as a pre-treatment prior to prescribing antibiotics. It can also be used in hospitals after surgery to lower the risk of infection and as a product for catheter patients, significantly lowering the use of antibiotics among this high-risk infection group. This portfolio will enable any drug manufacturer to introduce a product that totally prevents, or very quickly and effectively treats, a urinary tract infection without the use of antibiotics and their resulting side effects.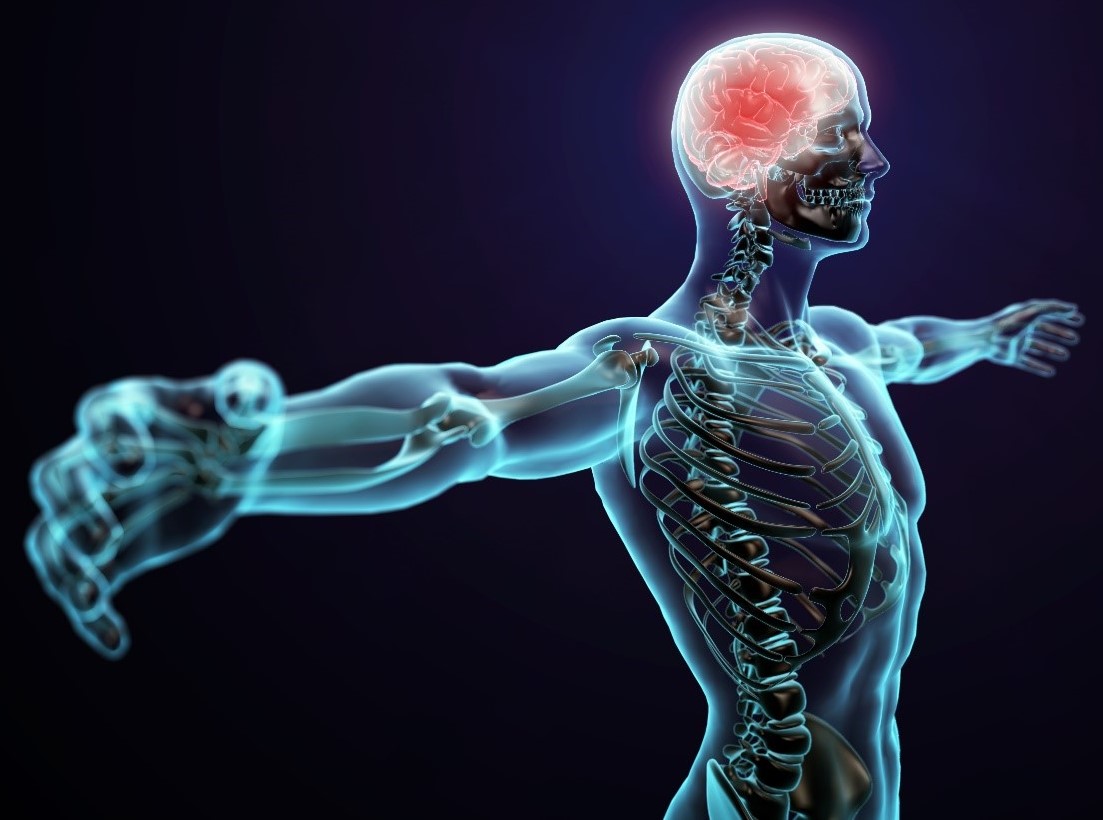 Treatment for Afflictions of the Central Nervous System (Numazawa): U.S. and Japanese Patents
It is not uncommon for a drug that was originally developed to treat one disease or condition to be found to also treat another disease or condition. For example, minoxidil, the active ingredient in Rogaine® (the popular treatment for male pattern baldness) was originally developed to treat high blood pressure! This is known as "drug repositioning."
This patent portfolio addresses new uses for two existing drugs – Methocarbamol and Chlorphenesin Carbamate – for the treatment of central nervous system afflictions such as mood disorders, mental disorders, chronic fatigue syndrome, depression, and Alzheimer's. The inventor has three published medical research papers documenting the effectiveness of this patented drug combination.
This portfolio includes U.S. Patent No. 11,364,218 for a "Method of treating or preventing mood disorders, mental disorders, and/or chronic fatigue syndrome" and Japanese Patent 6216913 for a "Pharmaceutical composition." Since the two drugs on which the patents are based are already FDA-approved, the acquirer of the patents should be able to go to market with a drug for the treatment of depression and Alzheimer's fairly quickly.
Rogaine is a registered trademark of Johnson & Johnson Services, Inc.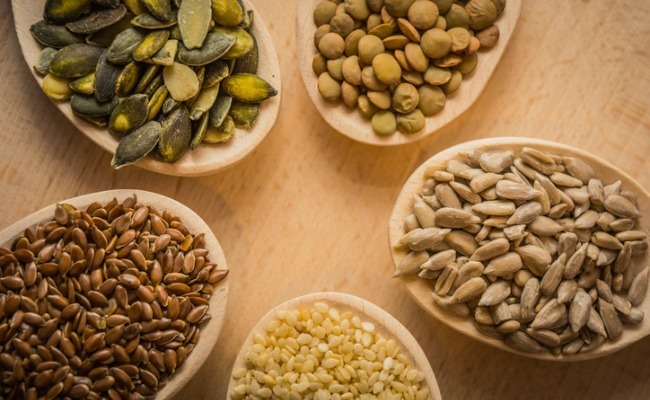 Production of Very Pure HMR and NTG Lignans (Montisera): International Patent Portfolio
Lignans are a little-known group of low molecular weight polyphenols that are derived from trees and other ligneous plants. HMR (hydroxymatairesinol) lignans are a powerful antioxidant and immune system booster that is used in by humans as well as dogs and cats. It is also an enterolactone precursor with anticancer activities. Testing has shown that HMR lignans decrease the volume of induced tumors and stabilize established tumors – and prevent the development of new tumors – in rats. HMR lignans and NTG (nortrachelogenin) lignans are also key ingredients in natural cosmetics that offer anti-aging properties. Research has shown promise for NTG lignans in treating prostate cancer.
The challenge is refining lignans through the fractionation of knotwood extract. This portfolio covers a process that in which hydrophilic extract is extracted with a lipophilic solvent that removes lipophilic impurities. The portfolio also covers the use of liquid-to-liquid extraction for the purification of hydrophilic knotwood extract. The patented process provides a purified extract that contains more than 90 % lignans, flavonoids, and stilbenes, and less than 10 % in impurities.
Patent Portfolio
European Patent 2310379: Method for the fractionation of knotwood extract and use of a liquid-liquid extraction for purification of knotwood extract (valid in Austria, Belgium, Czech Republic, Denmark, Estonia, Finland, Finland, France, Germany, Hungary, Ireland, Italy, Latvia, Lithuania, Netherlands, Norway, Poland, Portugal, Spain, Sweden, Switzerland, and UK)
Finnish Patent 123498: Method for fractionation of tree tree extract and use of liquid-liquid extraction to purify tree extract
Canadian Patent 2728934: Method for the fractionation of knotwood extract and use of a liquid-liquid extraction for purification of knotwood extract

This portfolio covers a manufacturing process model that will enable any business that uses lignans in its products to more efficiently refine high quality lignans from knotwood extract, decreasing production costs and increasing product quality.

Broad Spectrum Cannabidiod Ointment (Seidel): U.S. Patent No. 11,311,499

Medical researchers continue to identify diseases and conditions that can be effectively treated with medical cannabis. This includes the treatment of chemotherapy-induced nausea and vomiting, seizure disorders, MS-related spasticity, and pain and stiffness in various parts of the body.

This patent covers the creation of a cannabis-based ointment. The formula is registered with the FDA as an OTC (Over the Counter) treatment for arthritis, joint pain, and muscle strain (NDC# 79220-164-45). The carrier formulation and use of broad-spectrum cannabidiod (with or without THC) was tested successfully as a treatment for improvement and symptom relief of neuropathy. Doctors regularly recommended the formulation to their patients as an "off label" treatment for sciatica, fibromyalgia, restless leg syndrome, and neuropathy. Absorption through the skin was shown to be very effective for delivering the cannabidiod synergistically with active ingredients menthol and camphor.

U.S. Patent No. 11,311,499 for a "Cannabinoid formulation containing active ingredients and carrier for transdermal absorption to treat neuropathy" would be a critical acquisition for any drug manufacturer that could go to market immediately with a transdermal OTC treatment for arthritis, joint pain, and muscle strain. The patent acquirer could also apply to the FDA for other applications for the formulation.

Exact Dosage Liquid Medicine Dispenser (Balda): International Patent Portfolio

Administering exactly the correct dose of a liquid medicine – prescription or over-the counter – can be tricky. Especially in children, the correct dosage of cough medicine, pain killer, or other liquid drug is very important to prevent over-dosing. Pouring the liquid into a measuring cup is messy, inaccurate, and wasteful. There has to be a better, more accurate way to orally administer a liquid drug.

This portfolio addresses that challenge be creating a pipette that has rachets on the inside wall of the barrel at set intervals (every 0.5 ml, every 1.0 ml, for example) that are marked on the housing rim so the user can determine which rachet is the desired dosage. As the user draws back on the plunger, he or she can feel it pass each rachet in the barrel of the pipette. This is known as "haptic" or "tactile" feedback. The user receives feedback from the plunger as it passes each rachet on the inside of the barrel. Once the user has drawn exactly the correct dosage of liquid into the pipette, he or she depresses the plunger to its original position to deliver the liquid into the patient's mouth. Since the tip of the piston is located at the tip of the barrel, there is almost no unadministered medicine left in the pipette. Additionally, the pipette does not come in direct contact with the recipient of the liquid drug, so it cannot become contaminated.

Patent Portfolio

U.S. Patent No. 9,919,306: Dosing pipette
U.S. Patent RE46721: Method and device for the metered dispensing of a medium
European Patent 2934753: Dosing pipette (France, Germany, and Italy)
European Patent 2120465: Method and device for the metered dispensing of a medium (France, Germany, Great Britain, Italy, Spain, Switzerland)
Brazil Patent 112015014341: Dosing pipette
Canada Patent 289528: Dosing pipette
China Patent 104994958: Dosing pipette
German Patent Application 102013114336: Dosing pipette

The pipette covered by this portfolio consists of just two components, the barrel and the plunger, so it is very economical to manufacture, and the design is totally scalable based on the range of doses that are given for a particular liquid drug. This portfolio will enable any drug manufacturer or drug packaging manufacturer to bring to market the first major innovation in liquid medications in a century!

DNA-Altering Cancer Treatment (Kalman): International Patent Portfolio

Among the over 1,000 cancer-fighting drugs on the market today, two of them are Capecitabine and Gemcitabine. Capecitabine is sold under the Xeloda® brand is orally active. It is used primarily to treat breast cancer, and it works by blocking DNA synthesis and causing the loss of integrity of DNA. Capecitabine is metabolized to 5-fluorouracil that can cause potentially fatal drug-induced toxicities. Gemcitabine is sold under the Gemzar® brand and must be administered intravenously. It is used primarily to treat pancreatic, breast and non-small cell lung cancer. It works by inhibiting DNA synthesis.

This portfolio creates a new cancer-treatment via a drug that is a nucleoside derivative – a hybrid of Capecitabine and Gemcitabine. This new formulation is designed to avoid metabolism to 5-fluorouracil and its associated toxicities such as dose-limiting hand-foot syndrome. It causes DNA damage by analog misincorporation into the DNA without being chemically reactive, unlike most DNA-targeted anticancer drugs such as alkylating agents, platinum drugs, and others. A prototype covered by this portfolio was synthesized and tested for biological activity. The results showed significant anticancer activity both in vitro and orally in vivo, more potent than Capecitabine alone. The damage caused to the DNA by this new treatment leads to the death of the cancer cells by apoptosis. By attacking multiple cancer targets with different mechanisms, this patented compound reduces the likelihood of the resistance to the cancer-fighting drug – a major drawback of nucleoside-based anticancer and antiviral drugs. Accordingly, a single compound covered by this portfolio can achieve the effects of a combination of two drugs – such as Capecitabine and Gemcitabine – with the oral administration of a single compound with a single pharmacokinetic profile.

Patent Portfolio

This portfolio would be a strategic acquisition for any pharmaceutical manufacturer in the oncology sector.

Xeloda is a registered trademark of Hoffman-La Roche, Inc.
Gemzar is a registered trademark of Eli Lilly & Company.

Pre-Filled Syringe (Balda Medical): U.S. and European Patent Portfolio

The syringe has been in use in medicine for almost 200 years. Connected to a hypodermic needle, it is used to inject liquid-form medicine into humans and animals, and to withdraw fluids such a blood or venom. To administer medicine, the standard procedure is to attach a hypodermic needle to a syringe, push the needle into a vial that containers the medicine, pull back on the plunger (or "piston" as it is also known), and draw the medicine into the syringe. The needle is then inserted into the patient, and when the piston is pushed down, the medicine is injected into the patient via the needle. But wait. There are many drugs and supplements that are taken by injection on a regular basis – these include insulin, blood thinners, pain remedies, cancer medications, fertility drugs, and anti-body blocking drugs for those with allergic diseases. There are also supplements such as Vitamin B that are taken at home by injection on a regular basis. If a patient is going to take the same medication on a regular basis, wouldn't it be convenient if the syringe were shipped pre-filled with the insulin or other medication?

Those medications and supplements that are currently available in a syringe are shipped without the piston inserted in the syringe to prevent the contents of the syringe from being accidentally ejected from the cylinder of the syringe during shipping. To prevent his from happening, the piston is shipped in a separate package, and that is costly in terms of packaging and transportation costs. And if either package gets separated from the other, the user is stranded. This portfolio covers a pre-filled syringe that includes a receiving tube with a nozzle and a piston. The piston is inserted over the end of the receiving tube on the nozzle side. The design creates a pre-filled syringe that is delivered along with the piston as one convenient unit.

This portfolio consists of U.S. Patent No. 9,592,334 for a "Pre-fill syringe" and European Patent 2383005 for a "Filling injection device." The European Patent is valid in Germany, the UK, France, Italy, Switzerland, and Spain. Any company that sells medicine or supplements that are taken by injection on a regular basis, or any pharmaceutical packaging manufacturer, can use this portfolio to create a highly convenient pre-filled syringe product.

Smart Drug Dispenser (Pill Development Group): U.S. Patent Portfolio

Opioid addiction has become an epidemic in the U.S. Many patients who were prescribed opioid drugs to treat pain became addicted. Others illegally acquire opioid drugs. The result is the same – ruined lives and overdose deaths – over 100,000 in 2021! In addition to the opioid crisis, there are all the Americans – especially older citizens – who are on prescription drugs, but forget to take a prescribed drug, or forget they took the drug and accidentally double-dose. There has to be a technology by which a prescribed drug is made available to a patient when he or she needs it, and at no other time. A technology that does NOT enable a patient – accidentally or purposely – to overdose!

This portfolio addresses this issue head-on by creating a smart pill dispenser that will hold any number of pills to match a prescription – 30, for example, if the pill is to be taken once a day for one month – that are held in a two-piece clamshell cover. At a time interval determined by the prescription, a motor unlocks the container and it can be advanced to expose the next dose of medication. The patient takes that pill and nothing happens until it is time for the next dose. The patient cannot advance to the next pill until the time interval has passed, so he or she cannot overdose. While the technology applies to any prescription drug, it is especially valuable to patients taking potentially addictive drugs as it prevents them from taking more than the prescribed dose. Additionally, data capture of the usage of potentially addictive medications can be used to determine prescribing patterns. Better packaging of prescribed medications can also prevent children from having access to an entire bottle of medication with disastrous consequences.

Patent Portfolio

This portfolio will enable a drug packaging or pharmaceuticals manufacturer to offer a practical, affordable, and effective solution to overdosing of opioid and other addictive drugs, as well as packaging that will help older patients keep track of the drugs they took and need to take, and prevent a drug from being taken by children. The portfolio also includes claims that significantly reduce manufacturing costs. Proof-of-concept models are available upon request from the invention team.

Novel Molecule for Treatment of Central Nervous System Diseases (Montisera): International Patent Portfolio

A new drug candidate – known as the "D‑15" molecule – has the potential to treat diseases of the Central Nervous System. This includes dependency disorders such as alcohol utilization disorder, drug addiction, anorexia, and bulimia, as well as disorders of high complexity including Parkinson's Disease, depression, narcolepsy, hyperactivity, and Alzheimer's disease.

Extensive Pre-Clinical Testing has been conducted for the D‑15 molecule including heart safety, acute toxicity, alcohol utilization invivo efficacy, primary pharmacodymamics, safety pharmacology, pharmacokinetics ADME, toxicology, specification (LCMS, NMR, IR, and UV/VIS), bioavailability, and Parkinson's Disease invivo. Based on pre-clinical trials, the molecule has a promising toxicity profile.

Patent Portfolio

This portfolio creates the opportunity for a pharmaceutical manufacturer to bring to market a drug for the effective treatment of multiple Central Nervous System disorders. A detailed account of the pre-clinical trials, and a complete list of the patents in the portfolio, are included in the Prospectus. In addition to the patent, and the Pre-Clinical Testing data, this portfolio includes 50-100g of the synthesized drug for further trials and testing.

Flavocillin – Next-Generation, Non-Resistant Penicillin Derivative: European and PTC Patent Applications

Since penicillin was discovered almost 100 years ago, it has been the Wonder Drug of the 20th Century. However, over time the bacterial infections treated by penicillin built up a resistance to the drug. So, science has needed to keep itself a step ahead of the each new bacterial strain by developing penicillin derivates such as ampicillin, azlocillin, carbenicillin, mezlocillin, piperacillin, and ticarcillin. What is clearly needed in a penicillin-based antibiotic against which bacterial strains cannot build a resistance!

This portfolio addresses that need. Flavonoid is a substance that strengthens the immune system when taken into the body, and it is also antimicrobial. However, against infections its structure is not enough on its own. To be a truly effective antibiotic, synthesis had to be done to create Flavocillin, a penicillin derivative. In addition to being highly effective, Flavocillin has far fewer side effects compared to many other antibiotics and anti-infective agents.

Flavocillin is highly effective against enterecoccus hirae, hepatobiliary infections, endocarditis, surgical wound infection, bacteremia, neonatal sepsis, enterococcus faecalis, staphylococcus aureus, pneumonia, meningitis, osteomyelitis, endocarditis, toxic shock syndrome, bacteremia, eschericia coli, and others. There is some preliminary data showing Flavocillin to be an HIV Protease inhibitor and useful in the elimination of coronavirus symptoms.

This portfolio includes European Patent Application 3752509 for "Flavocillin: a new penicillin derivative" and PCT Patent Application 2019155266 for "Flavocillin: a new novel antibitoic that the bacteria will never develop." The inventor is seeking an investor to fund testing of this new, exciting drug.

Effective Treatment for Opioid Addition (Gooberman): U.S. Patent Nos. 10,568,842 and 11,033,510

Since 1999, three quarters of a million people have died from opioid overdoses in the U.S. alone. Opioid addiction is at epidemic proportions and has been exacerbated by the Coronavirus pandemic. Naltrexone and buprenorphine (sold under the Vivitrol and Sublocade brands) have been used to block the effects of opioids to treat addiction, but with limited effectiveness.

U.S. Patent No. 10,568,842 adds a steroid to naltrexone or buprenorphine preparations to create a longer lasting Medication Assisted Treatment (MAT) for opiate addiction. A continuation-in-part to this patent includes the addition of steroids to other long-acting preparations as well as steroid microcapsule preparations. Since all the ingredients in both formulations are each on their own FDA approved, approval for emergency use authorizations of the new formulation should be relatively routine and swift.

U.S. Patent No. 10,568,842 and and 11,033,510 for an "Anti-inflammatory pharmaceutical composition and methods of administration" would enable any pharmaceutical supplier to offer the next-generation of opioid addiction treatment.

New Treatment for Bowel Diseases (Trachtman): International Patent Portfolio

Three million Americans suffered from Inflammatory Bowel Disease (IBD) – either Crohn's disease or ulcerative colitis – as of 2015, the last year for which the Centers for Disease Control has data. This is an increase from the two million cases reported in 1999. IBD is currently treated with anti-inflammatory drugs such as corticosteroids, aminosalicylates, mesalamine, and olsalazine. These are immune system suppressors that prevent the body from releasing inflammation-inducing chemicals. There has also been a rush towards biologics, which are extremely expensive with many side effects, and are not curative.

This portfolio takes a totally new approach to the treatment of Inflammatory Bower Disease. It uses a combination of antibiotic and probiotic drugs such as sulfamethoxazole/trimethoprim (SMX/TMP) and vancomycin that are far more effective than the anti-inflammatory drugs currently in use. U.S. Patent No. 9,138,441 covers a method for the treatment or prophylaxis of inflammatory bowel disease for a period of at least 120 days using sulfamethoxazole/trimethoprim with the antibiotic component releasing at a pH of 7 or greater. U.S. Patent No. 9,649,348 covers a platform of oral-dosage drug products using a pH-dependent dual-release mechanism. This patent covers not just a treatment for IBD, but also for infectious diseases, traveler's diarrhea, and Irritable Bowel Syndrome (IBS), a condition that affects more than 30 million people in the U.S.!

The use of antibiotic and probiotic drugs to treat Inflammatory Bowel Disease is well documented to have many benefits:

This new platform of a combination of drugs rebalances the microbial gut and mitigates pathogenic inflammatory triggers.
In contrast to most antibiotics that dissolve in the stomach with side effects, the capsule covered by this portfolio targets optimal delivery to the areas of highest need.
The treatment covered by this portfolio mitigates the effects of chronic inflammation often implicated as a causal pathway in the development of colorectal cancer.
The drugs covered by this portfolio address the underlying causal factors of the disease as opposed to most treatment options that merely manage the symptoms.
This is a single-dose drug product that is superior to multiple individual pills that result in increased patient inconvenience and non-compliance.
This patented solution offers clinicians a less toxic, safer, and more effective treatment option than steroids, immunosuppressants, and biologics.

Patent Portfolio

This portfolio will enable a pharmaceutical company to bring to market a totally new approach to the treatment of Inflammatory Bowel Disease and Irritable Bowel Syndrome, conditions that affect 33 million Americans and tens of millions more around the world. Additional applications include pediatrics, urology, and veterinary medicine.

Topical Treatment for Chronic Wounds (Medergo): Two U.S. Patents

Chronic wounds – injuries that take longer than they should to heal – are an increasing challenge in medical care, especially for older Americans. And the most common reason that wounds do not heal is poor circulation – the wound is not getting sufficient blood flow – so it is not receiving the nutrients and oxygen it needs to heal. And when a chronic wound becomes a catastrophic wound, such unattractive options such as amputation must be considered!

This portfolio covers five different formulations for a prescription, topical, transdermal treatment for a multitude of wounds. Formulations include a calcium channel blocker, alpha-adrenergic antagonist, direct vasodilator, phosphodiesterase-type five inhibitor or hemorrheologic agent, along with dermal penetrating agents and topical stimulating agents. Use of these ingredients in a transdermal formulation results in dramatically increased blood flow that enables the body to heal the wound more efficiently. Since all of the ingredients in the formula are already safe and proven FDA-approved chemicals on their own, a topical, transdermal treatment based on this portfolio should not require a lengthy FDA-approval process.

U.S. Patent No. 10,143,694 for "Advanced formulations and therapies for treating hard-to-heal wounds" covers two formulations, and U.S. Patent No. 10,864,214 covers three additional formulations. This portfolio will enable its acquirer to offer a totally safe, very affordable, and highly effective wound-healing topical medication.

Canola-Based Skin Whitener (KGK): International Patent Portfolio

Women of all ethnicities around the world have used skin whiteners for decades to reduce over-pigmentation and address skin conditions such as aging spots, liver spots, freckles, acne scars and melasma, and to even out the color of their skin, giving them a younger look. One of the most common skin whiteners is hydroquinone, but hydroquinone comes with several side effects - skin irritation and sensitization, burning, stinging, dermatitis, dryness, redness and inflammation. What is needed in the marketplace is an effective and affordable skin whitener made from natural ingredients so it has far fewer side effects.

That product now exists and it is covered by this portfolio. Using 100% natural canola extracts, this portfolio creates a next-generation skin whitener that is effective, but with NO side effects!

Patent Portfolio

U.S. Patent No. 10,172,772: Methods of skin whitening by use of canola extracts
U.S. Patent Application 20190374453: Methods of skin whitening by use of canola extracts
U.S. Patent Application 16/842,686: Methods of skin whitening by use of canola extracts
Australian Patent 2014210919: Methods of skin whitening by use of canola extracts
Australian Patent 2019200853: Methods of skin whitening by use of canola extracts
European Patent Application 2950779: Methods of skin whitening by use of canola extracts
Canadian Patent Application 2899814: Methods of skin whitening by use of canola extracts
Korean Patent Application 10-2015-7023569: Methods of skin whitening by use of canola extracts
Japanese Patent Application 2020-059727: Methods of skin whitening by use of canola extracts
PCT Patent Application 2014118610: Methods of skin whitening by use of canola extracts

The acquirer of this portfolio will be able to introduce a skin whitening product line that is affordable and effective, but with NO side effects so it can be used on a daily basis and incorporated into cosmetic products such as foundation.

Blood Glucose Reduction (KGK): International Portfolio

Metabolic Syndrome is a condition that affects over 20% of adult Americans, and three million new cases are diagnosed each year. Metabolic Syndrome includes high blood pressure, high blood sugar, excess body fat around the waist, and abnormal cholesterol levels. Metabolic Syndrome significantly increases a person's risk for heart attack and stroke. If we could treat Americans with Metabolic Syndrome when it is first diagnosed, we would prevent millions – quite literally millions – of heart attacks and strokes each year!

This portfolio takes on that challenge head-on! It creates a medication consisting of limonoids (extracts from sweet or sour-scented citrus fruits), flavonoids (fruit and vegetable extracts that contain 15 carbon atoms and are soluble in water) and tocotrienols (vegetable extracts with unsaturated isoprenoid side chains with three carbon-carbon double bonds) that provides anti-diabetic and antihyperlipidemic benefits to diabetic subjects who are currently on medication but not meeting their physician's target levels for blood glucose, Hemoglobin A1C, blood pressure and total cholesterol.

Patent Portfolio

U.S. Patent No. 9,132,117: Compositions and methods for glycemic control of subjects with impaired fasting glucose
U.S. Patent No. 9,610,276: Compositions and methods for glycemic control of subjects with impaired fasting glucose
Australian Patent 2014282942: Compositions comprising at least one polymethoxyflavone, flavonoid, liminoid, and/or tocotrienol useful in combination therapies for treating diabetes
Indian Patent 299738: Use of polymethoxylated flavones for treating insulin resistance
European Patent Application 3010499: Compositions comprising at least one polymethoxyflavone, flavonoid, liminoid, and/or tocotrienol useful in combination therapies for treating diabetes
PCT Patent Application 2002087567: Use of polymethoxylated flavones for treating insulin resistance
PCT Patent Application 2014203059: Compositions comprising at least one polymethoxyflavone, flavonoid, liminoid, and/or tocotrienol useful in combination therapies for treating diabetes
Canadian Patent Application 2915751: Compositions comprising at least one polymethoxyflavone, flavonoid, liminoid, and/or tocotrienol useful in combination therapies for treating diabetes
Australian Patent Application 2019200898: Compositions comprising at least one polymethoxyflavone, flavonoid, liminoid, and/or tocotrienol useful in combination therapies for treating diabetes
New Zealand Patent Application 715160: Compositions comprising at least one polymethoxyflavone, flavonoid, liminoid, and/or tocotrienol useful in combination therapies for treating diabetes

One of the primary benefits of the composition created by this portfolio is that none of the ingredients are synthesized but are widely used natural substances. This portfolio would be a strategic acquisition for any pharmaceutical or nutritional supplement company seeking to provide a new and effective treatment for reducing blood sugar levels.

Next-Generation NSAID (Kazan): International Patent Portfolio

Global annual sales of nonsteroidal anti-inflammatory drugs (NSAIDs) are estimated to be over $12 billion. In the U.S. alone, over 10 million prescriptions are written each year for Naproxen and over 25 million for Ibuprofen. Naproxen is sold under various over-the-counter formulations – Aleve® being the most popular. Naproxen is an NSAID that treats pain from inflammatory diseases such as rheumatoid arthritis and joint disease as well as menstrual cramps, fever and other maladies. While Naproxen and Ibuprofen are popular and widely used, they come with numerous known side effects that include dizziness, headaches, bruising, allergic reactions, heartburn and – most often – stomach pain. The use of Naproxen and Ibuprofen is also known to increase the risk of heart disease, gastrointestinal bleeding and stomach ulcers.

This international portfolio is directed to a next-generation NSAID and has been shown in pre-clinical studies to be more effective than Naproxen and Ibuprofen as an anti-inflammatory agent, analgesic and fever reducer while having significantly less side effects than either Naproxen or Ibuprofen and being approximately 40 times less gastrotoxic than Naproxen and approximately seven times less gastrotoxic than Ibuprofen. Since this new formulation uses currently approved ingredients (Vitamin B6 and Naproxen), testing and approval for introduction of a new drug based on this formulation should be relatively routine and expeditious.

Patent Portfolio

U.S. Patent No 10,507,202: Naproxen-based non-steroidal anti-inflammatory drug with low gastric toxicity
U.S. Patent No 10,688,084: Novel use of naproxen derivatives
Chinese Patent Application 109923103: low stomach toxicity non-steroidal anti-inflammatory drugs based on naproxen
European Patent Application 3517525: Naproxen-based non-steroidal anti-inflammatory drug with low gastric toxicity
Japanese Patent Application 2019537627: Naproxen nonsteroidal anti-inflammatory drugs with low gastric toxicity
Indian Patent Application 201927013675: Naproxen-based non-steroidal anti-inflammatory drug with low gastric toxicity

This portfolio would be a strategic acquisition for any pharmaceutical company seeking long-term dominance in the global NSAID market.

Aleve is a registered trademark of Bayer AG.

Colon Cancer Screening (Lee): Portfolio of Four U.S. Patents

Despite the popularity and increased use of colonoscopies, 50,000 people will die in the U.S. from colon cancer this year. This portfolio covers a technology that replaces the traditional colonoscopy with a test that effectively detects the earliest stage of colon cancer, and also detects large and still-benign polyps. Unlike a colonoscopy, this test does not require bowel preparation or anesthesia. The technology covered by this portfolio – which is supported by several published studies – detects highly altered mRNA activity from a simple rectal smear.

| | |
| --- | --- |
| Patent No. | Title |
| 8,883,440 | Method to predict or diagnose a gastrointestinal disorder or disease |
| 9,353,420 | Method to predict or diagnose a gastrointestinal disorder or disease |
| 10,011,879 | Method to predict or diagnose a gastrointestinal disorder or disease |
| 10,400,284 | Method to predict or diagnose a gastrointestinal disorder or disease |

The company that acquires this portfolio will be able to offer an affordable test that accurately and reliably detects the earliest instance of colon cancer without the cost, time and inconvenience of a colonoscopy. The Prospectus includes the published studies that support this patented technology.

New Technology for Producing Collagen (Malinin): U.S. Patent No. 9,737,590

Collagen is used in cosmetic surgery, wound care, filling tissue voids and for regeneration of damaged structure. This patent describes a method of producing pure collagen from source material of various tissues – both human and animal – that can be used for a variety of therapeutic and cosmetic applications. The technology covered by this patent enables collagen fibers to be separated from freeze-dried tissues by a magnetic field in a liquid medium. This method induces collagen fibers to self-assemble and produce gels, paste membranes and various other configurations. An additional benefit is that the patented process does not depend on harsh chemical treatment such as hydrolysis or harsh physical treatment. This technology is superior to currently available techniques because it can utilize human tissues as source material and because it can produce collagen without cross-linking.

U.S. Patent No. 9,737,590 for "Self-assembly of collagen fibers from dermis, fascia and tendon for tissue augmentation and coverage of wounds and burns" would be a strategic acquisition for any biomedical or pharmaceutical company that is currently producing regeneration products as it would give this company a critical competitive advantage by enabling it to offer a new and unique variety of collagen products.

Alternate Treatment for Colon Cancer (System C): International Patent Portfolio

Until just recently, all cancer treatments were either chemotherapy or radiation. This portfolio covers a non-chemotherapy treatment for colon cancer that uses the cognitive ability of the brain to fundamentally cure a disease. The inventor – a physician – tested the concept on his patients with good results. The patents in the portfolio call for pre-surgery administration over a period of days of haloperidol, ascorbic acid, calcium pantothenate, and a solution of maltose, potassium chloride, magnesium chloride, potassium hydrogen phosphate, potassium dihydrogen phosphate, sodium chloride, magnesium chloride hexahydrate, anhydrous sodium acetate and maltose monohydrate. That is followed with Luvox and sodium ferrous citrate if the patient is anemic. This treatment, pre-surgery, enhances the cognitive ability of the brain to guide the body's organs and systems to cure itself from cancer.

Patent Portfolio

U.S. Patent No. 9,579,312: Method of treating/preventing disease using cognitive ability of cerebrum and pharmaceutical
European Patent 2005956: Method of treating/preventing disease using cognitive ability of cerebrum and pharmaceutical
Japan Patent 4615470
Hong Kong Patent HK1126659
PCT Patent Application 200711097

The PCT Application is currently inactive, but it could re re-activated and used to secure additional, national patents. Most importantly, the specific medications that comprise the total treatment have either no or very minor side effects, so the prescribed treatment is a Low Risk/High Reward proposition! This portfolio would be a critical acquisition for any pharmaceutical company!


Treatment of Cerebral Palsy and Multiple Sclerosis (Gilrose Pharmaceuticals) Twelve U.S. Patents, Two PCT Patent Applications and One U.S. Patent Application

This portfolio covers a new application for an existing drug for the treatment of brain disorders known as Pre-Frontal Processing Disorder (PFD). This condition is defined by the inability of the pre-frontal cortex to integrate sensory input with motor output. This drug can be used to treat Cerebral Palsy, Multiple Sclerosis, and Autism-spectrum sufferers with Speech Apraxia and Gait Disorder.

| Patent No. | Title |
| --- | --- |
| 8,883,815 | Treatment for cerebral palsy impaired speech in children |
| 9,089,563 | Method of treating apraxia of speech on children |
| 9,155,502 | Treatment for cerebral palsy impaired speech in children |
| 9,161,718 | Treatment for cerebral palsy impaired speech in children |
| 9,220,712 | Pharmaceutical intervention and method for treating an apraxia of speech in children |
| 9,307,942 | Treatment for cerebral palsy gait impairment |
| 9,333,198 | Treatment for cerebral palsy gait impairment |
| 9,375,421 | Pharmaceutical intervention for treating an apraxia of speech in children |
| 9,408,838 | Treatment for cerebral palsy gait impairment |
| 9,682,073 | Pre-frontal cortex processing disorder gait and limb impairments treatment |
| 10,085,414 | Pre-frontal cortex processing disorder gait and limb impairments treatment |
| 10,420,318 | Pre-frontal cortex processing disorder gait and limb impairments treatment |
| | |
| Application No. | Title |
| WO2015061125 | Treatment of cerebral palsy impaired speech in children |
| WO2017007577 | Pre-frontal cortex processing disorder, gait and limb impairment treatment |
| 20190320611 | Pre-frontal cortex processing disorder gait and limb impairments treatment |

The acquirer of this portfolio will have to invest in clinical trials, but it will have a drug it can take to market to treat over 100 million sufferers worldwide, and it can use the PCT Patent Applications to secure patent coverage in over 100 countries for global patent coverage.

Patent Brokerage Prospectus: Contact [email protected] to receive an analysis of each portfolio that includes:

Executive Summary


Patent Overview and History


Technology and Investment Summary


Market Research


Company Analysis


Illustrative Evidence of Use (if applicable)

We offer patents in these technologies: