Patent MarketPlace: Construction Patents and Building Trades Technology Patents for Sale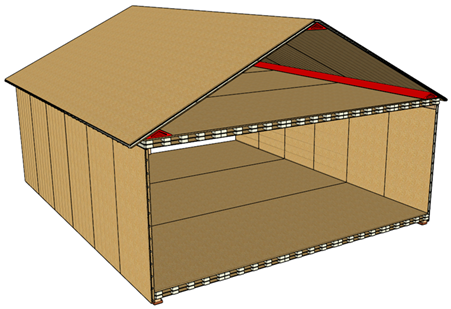 Frameless Construction (ISBP): Nine U.S. Patents and Application Portfolio
Residential construction methods have not changed much over the years. The same joists, studs, trusses, and rafters have been used to build everything from houses to schools, hotels, and offices for centuries. In fact, the only major innovations were plywood/Oriented Strand Board and gypsum board, but they are both nailed to the same joist-stud-rafter frame. Current home construction is labor-intensive, highly inefficient, and far too expensive!
This portfolio changes all that by creating a frameless construction system in which 4 x 8-foot or longer panels are connected to form floors, walls, and roofs. The panels leave space that allows air to circulate – keeping the structure cool in the summer and warm in the winter – and accommodates plumbing and wiring. Holes are cut for windows and doors. These ventilated plenum panels are delivered to the construction site just as plywood or gypsum board would be, but NO joists, studs, trusses, or rafters are delivered as they are not needed. The panels are lifted into place and connected to each other to form a tight, solid, integral structure at less cost and in less time than convention "stick" construction!
Patent Portfolio
The acquirer of this portfolio will be able to offer a totally new, patent-protected, concept in construction that will dramatically reduce both labor and material costs, resulting in faster construction of buildings at less cost!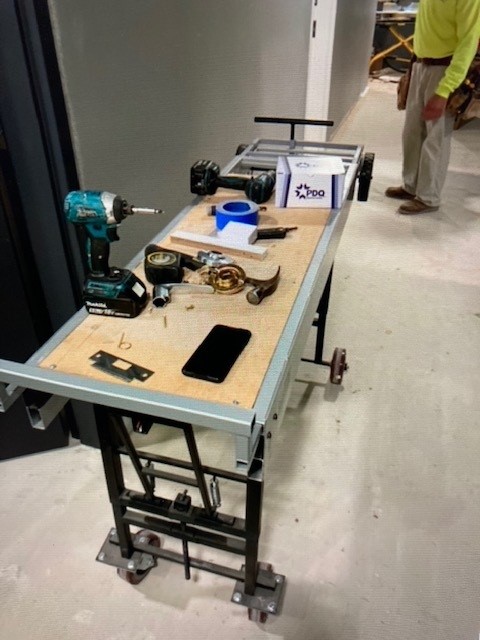 Mobile Tool Cart and Workbench (Mobile Designs): U.S. Patent No. 9,849,582
Performing any type of carpentry or other tradecraft work at a construction site usually requires lifting and transporting heavy power tools from a truck to the workplace and back to the truck. In many cases, this work is performed by a single worker without help. Moving tools and construction materials to the job site and back to the truck wastes time and is not productive. Lifting heavy loads exposes workers to injuries that add to the cost of the project. On site, the power tools must be mounted to a saw table that may not be sturdy, nor the ideal height, nor may provide proper support. These conditions compromise workplace safety and reduce productivity. Not good. Not smart. Not efficient.

The ideal solution would be sturdy mobile steel cart that can be moved in and out of a truck bed with a load of up to 350 pounds of tools on it without the worker having to lift all that weight. It would have fold-down legs like an ambulance gurney, it would incorporate a wood top for mounting power tools, and it would provide a flat working surface at the job site. It would have adjustable legs compatible with most truck bed heights, and its legs would have wheels that can be tailored to the job site terrain. At the end of the workday, it could be rolled back to the truck and slid into the cargo bay.

That is exactly the invention covered by this patent! U.S. Patent No. 9,849,582 for a "Rollaway storage cart with collapsible legs" creates exactly the perfect cart and workbench for any construction site. The inventor of the patent has manufactured prototypes already in use on job sites today. The invention would enable any seller or manufacturer of construction equipment or power tools to introduce a new product that saves time and improves workplace safety. The "video" link below shows a version of this invention, the "Work Sherpa," in use.
Patent Brokerage Prospectus: Contact [email protected]ferings.com to receive an analysis of each portfolio that includes:
Executive Summary


Patent Overview and History


Technology and Investment Summary


Market Research


Company Analysis


Illustrative Evidence of Use (if applicable)
We offer patents in these technologies: