Patent Acquisition
IPOfferings represents businesses that want to acquire patents, not just those wishing to sell or license their patents and other intellectual property. Such entities often want the acquisition done discreetly and confidentially – especially if the acquiring business is a large one. If word gets out that the buyer is a large corporation, it could inflate the seller's asking price making the patent acquisition more expensive. Additionally, keeping patent acquisition plans confidential prevents a company from inadvertently letting the competition in on its new product development strategy!
Some companies have already identified the specific patent or patents they want to acquire. In that case, we track down the assignee, and discreetly and confidentially enter into negotiations to acquire the patent or patents on behalf of our client. Our goal is to secure the patents desired by our client at the best price. For this reason, we are paid a flat fee, not a percentage of the transaction, since taking a percentage would incentify us increase the sale price of the patents and put us at cross purposes with our client. We manage the entire process through to a completed patent purchase and registration of the transfer of patent ownership at the U.S. Patent and Trademark Office.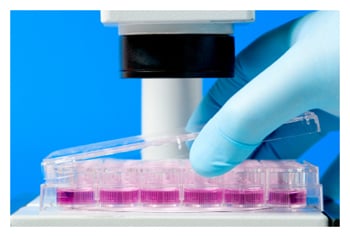 Other companies only know what they want to acquire in general terms, and they have not identified specific patents. For these clients, we can identify prospective patent acquisitions by company, strategy, product and/or technology through access we have to a multi-dimensional database of U.S., European and Asian patents. We identify specific patents based on the buyer's acquisition requirements, then prioritize those patents after technical analysis, legal evaluation and appraisal. We also identify related intellectual property such as trademarks, service marks or copyrights that should be included with the core patents. For those buyers with overseas operations, we can identify patent families that include foreign patents in specific countries. We bring a list of prospective patent acquisitions to our client with our recommendations, but the final decision of which patents to acquire is made by the buyer.
At that point, we locate patent owner – this can be a challenge if the patent is assigned to the inventor and not a business – and we commence acquisition negotiations. Throughout the process, IPOfferings keeps the buyer's identity in strict confidence. We can even set up a separate entity, usually an LLC (Limited Liability Company), to take ownership of the patent or other form of intellectual property so the seller never knows the identity of the actual buyer. For such patent acquisition projects, IPOfferings works on monthly retainer plus a Success Fee for each completed transaction. We do not charge per patent, but per transaction, since acquiring one patent from one assignee is essentially the same amount of work as acquiring two, three or more patents from one assignee.
Patent acquisition can include buying a specific patent or acquiring a broad range of related patents to create a portfolio. Companies that have decided to exploit a specific technology or expand into a specific business segment often find it a sound long-term investment to make as many patents acquisitions as possible related to those technologies and applications so they have broad patent coverage. This minimizes the likelihood of patent infringement claims, and it reduces the number of competitors that might decide to enter the acquiring company's business segment.
Whether your patent acquisition need is for a single patent or several patents, IPOfferings will put together a patent acquisition proposal detailing exactly the services we can provide and what your investment will be. Contact us at 845-337-6911 or [email protected].
For additional information, please download our Patent Acquisition Services Data Sheet.