Patent MarketPlace: Consumer Electronics Patents and Trademarks for Sale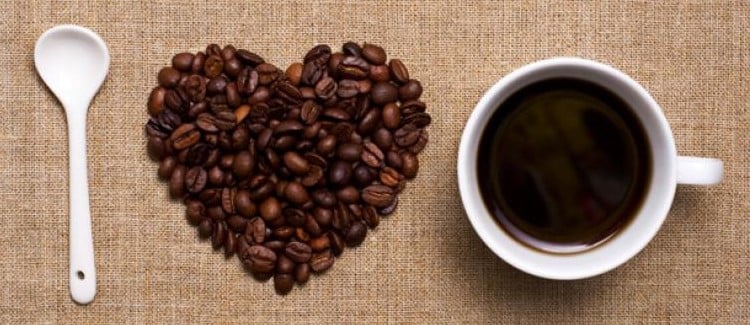 The Better Cup of Coffee (Valiquette): U.S. Patent No. 10,624,491
What does everyone really want? A better cup of coffee! Coffee that is rich and satisfying, but never bitter. Conventional coffee brewing uses hot water and ground coffee beans to make brewed coffee. This hot brew process picks up the bitter acids along with the desired solubles in the coffee beans and carries them into the brewed coffee. This gives coffee the harsh or bitter taste it can often have. So, how do we get that perfect cup of coffee that can be enjoyed hot or iced?
The solution is cold-brew coffee from a two-chamber coffee maker that uses vacuum pressure to make a completely delightful cup of coffee. Most currently available cold-brew coffee makers use room-temperature water, lots of ground coffee, and lots of time. It can take up to 24 hours or more to complete this process, so they are not very practical. Other coffee makers use pumps to circulate water to try and speed up the process, but the result is the same – under-brewed coffee that has a tangy flavor and uses way more coffee than traditional methods.
The invention covered by this patent takes cold-brew coffee to the next level. It vacuum-brews coffee in minutes, and it extracts more flavor and less acid. The result is an incredibly delicious coffee that can be heated or cooled to the desired temperature immediately after brewing. Dual chambers keep the water separated from the coffee grounds until brewing takes place. This helps prevent mold and bacterial growth that could occur if the coffee and water were mixed and allowed to sit at room temperature. During the brew process the water is drawn from the serving vessel into the brew chamber where the brewing process takes place. Upon completion of the brew process, the vacuum is released and atmospheric pressure pushes the brewed coffee through a filter and back into the serving vessel. This separates the grounds and unwanted oils from the brewed coffee. The vacuum extraction process covered by this patent extracts a greater percentage of the desirable dissolvable solids and flavors in the ground coffee. This means you use less ground coffee to make a properly brewed cup of coffee compared to other cold-brew methods – far more in line with what you would expect for a common drip coffee maker.
U.S. Patent No. 10,624,491 for a "Vacuum brewed beverage apparatus" would be a strategic acquisition for any commercial or consumer appliance manufacturer, especially those currently offering coffee-brewing products. The patent is available for license or acquisition, and a working prototype is available that will reduce time-to-market for the acquirer of this patent.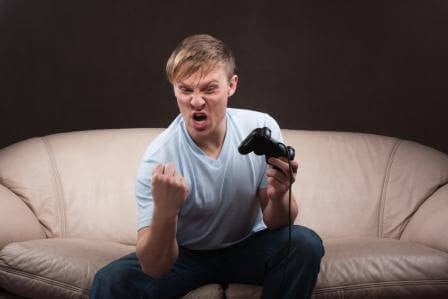 Hand-and-Foot Game Controller (Fahmie): U.S. Patent No. 10,543,424 and Patent Application
It is not just hand-eye coordination that is needed to drive a car. It is hand-foot-eye coordination, and we all seemed to have grasped it pretty quickly back when we learned to drive. In addition to cars and trucks, motorcycles, airplanes, helicopters, military equipment and heavy machinery like bulldozers, excavators, loaders and fork-lift trucks all have hand and foot controls. So why not apply both hand and foot controllers to videogames?
That is the focus of this patent. It creates the first video game controller with both hand and foot controls. For the video gamer who wished he or she had an extra hand, we cannot help. But how about adding your feet for multi-limb operation of video games? This patent creates a game controller with all the hand features of conventional units, but in addition there are foot pedals that take forward, back, left and right motion of the foot as instructions for the video game. It also includes an integrated pedal platform that is adaptable for use with multiple programmable hand-held video game controllers for two-player action. Pedal mechanisms can also be incorporated into the construction of gaming shoes with activation pads built into the sole that would be used in place of a pedal platform.
Traditional gaming controllers have ten buttons that are operated by the thumbs plus two joysticks. Using this invention, some buttons can be re-programmed to the feet, doubling the number of commands that can be made at the same time or in very quick succession, creating a distinct competitive advantage for the user of a hand-and-foot controller. We cannot wait for the first video game tournament in which one of the players shows up with one of these advanced controllers!
U.S. Patent No. 10,543,424 for a "Programmable hand-held video gaming controller with integrated foot-pedal gaming controller platform" comes with a continuation, U.S. Patent Application 16/699,253, and this portfolio is available for licensing or acquisition. This patent would support a wide selection of products for a licensee or be a strategic acquisition for any video game console or video game accessories manufacturer. The continuation application enables the acquirer of this portfolio to take this invention to the next level with additional patents that share the Claims and Priority Date of the granted patent!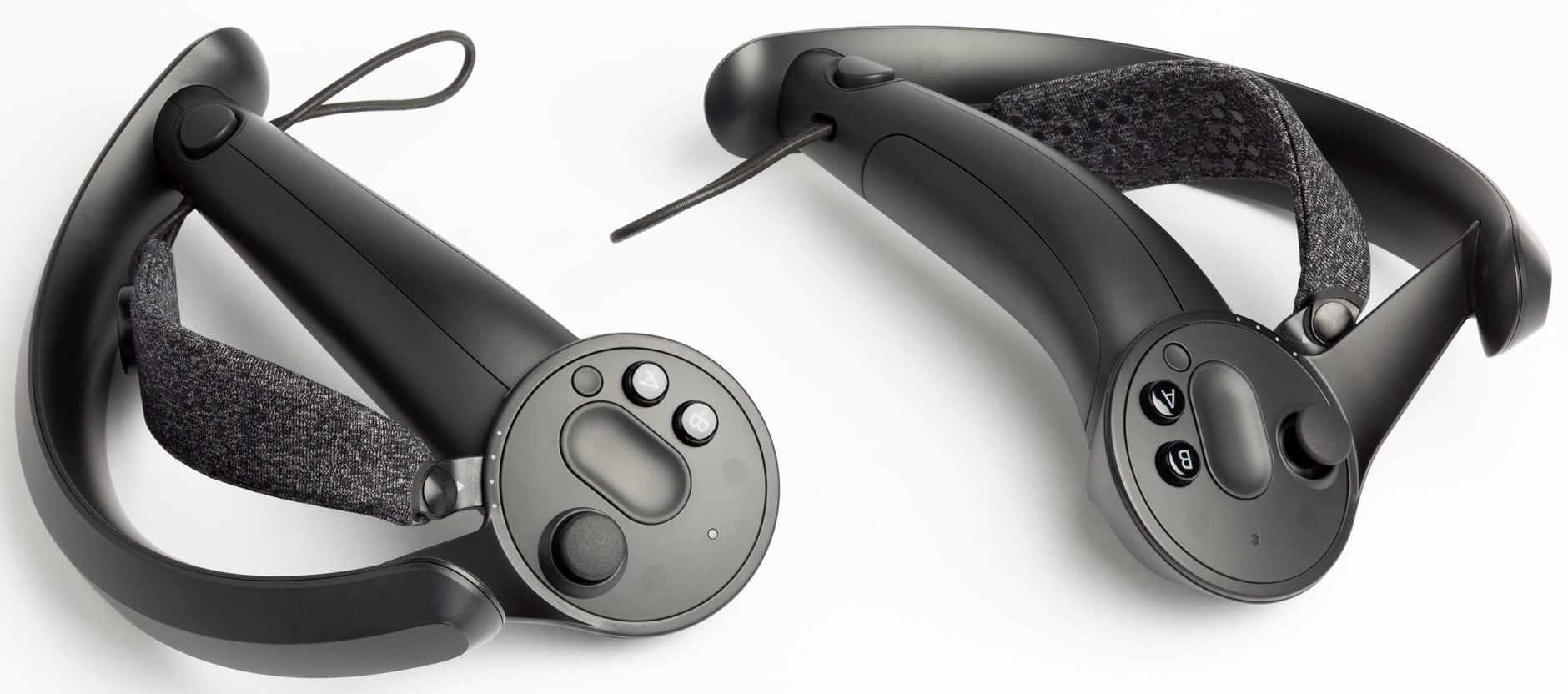 Free-Space Control with Feedback (Quantium Systems): U.S. Patent No. 10,101,157
Joysticks give users of video, virtual reality or augmented reality games – as well as operators of a wide variety of industrial machinery and equipment – greater mobility in directing and controlling the device or machinery. But a joystick must be two-handed or be mounted to a fixed surface, and that severely limits the input of the user. What users want is a control device that provides complete ambulatory movement and immediate torque responses as direct feedback to the user.
This patent creates a force feedback system that can be mounted to any input device and will provide its operator with complete ambulatory movement. The device detects the operator's position, and receives both motion and torque input so it can interactively impart command torque vector force with from one to six degrees of freedom. At the same time, it provides highly realistic force feedback to the user of the input device. This patent creates a Multiple Axis Counter Spinning Disk that is mounted to the input/output device so it feeds back to the user command torque vectors. In other applications, the Multiple Axis Counter Spinning Disk may also be used to cancel the effect of external torque by creating an increased moment of inertia to the attached object in order to improve its angular stability and precision.
U.S. Patent No. 10,101,157 for a "Free-space force feedback system" will give its acquirer the ability to introduce the next generation of input control devices for video, virtual reality and augmented reality games and devices, as well as provide improved controls for other products that currently use a joystick such as cranes, winches, marine equipment, agricultural and forestry machines, construction equipment, material handling vehicles, robotics, medical apparatus, and factory production lines.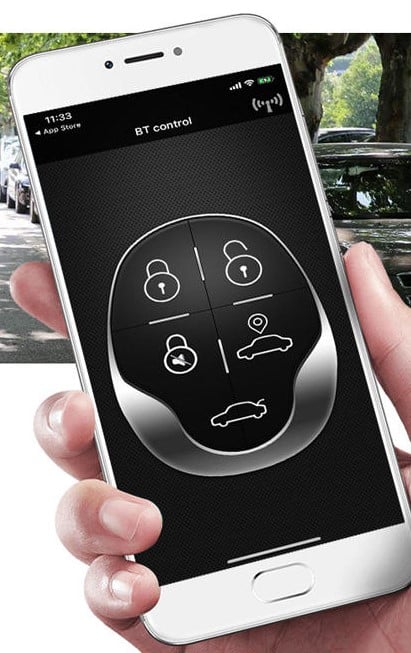 Never Lose Your Key Again (United Wellness): Two-Patent Portfolio
Conventional keys are going the way of pay phones and video rental stores. Multiple technologies are competing to offer smarter lock-and-key technology. This portfolio addresses that technology from two angles – first with an improved button that you use to activate the system, and second with wireless or Bluetooth connectivity that does not require an app for your smartphone.
This first patent covers what is essentially a button-pressing kit. It has a fixed plate that is attached to a transmitting device with a depressible button on its exterior. It uses a mechanical button that activates an electrical switch when depressed. There is a resilient ball between the button and an axially rotating plate. Rotation in one direction depresses the button, and a motor can cause this axial rotation. If the pressure on the button is too great, it can be considered depressed and the motor will rotate in the other direction, sending the movable plate back to its starting point. To depress the button, specific input – such as on a tactile sensor – may be needed. The resilient ball can actually stick to the button via an adhesive connection, thus the term "sticky ball" in the patent title.
The second patent addresses the challenge created by all the remote control devices in use today – remote control devices for televisions, garage doors, home and office doors, gate locks, automobiles, window shades and drapes, and many other items. This patent uses the same transmission devices provided by the manufacturer, but each device uses a mechanical push button (from the first patent) that is pressed to operate the transmitter. It can be tapped, vibrated or communicated with via a second, distinct wireless transmission. The user can use his or her smartphone or another hand-held wireless device to send a code that prompts mechanical movement that opens or unlocks the desired device or equipment. The wireless transmission can be a password via a short-range wireless connection between the wireless transmission device and the housing that contains the button.
This portfolio includes U.S. Patent Nos. 9,798,349 for a "Button pressing device with moving plate and sticky ball" and U.S. Patent No. 10,042,381 for a "Double wireless receipt and transmission with mechanical movement causing second wireless transmission." This portfolio would be a strategic acquisition for any business in the Smart Home/Smart Office segment, or a business looking to enter this business segment with next-generation technology.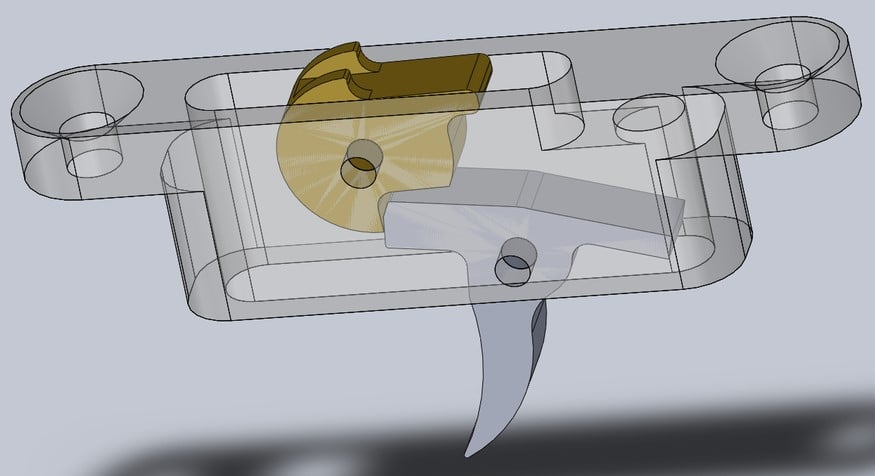 Rolling Trigger (Arduini): U.S. Patent No. 8,522,466
It is not just guns that have triggers. Many devices – from saws, drills, sanders and toys to clutches, turbines and engines to hydraulic and pneumatic machinery and equipment – use a trigger to activate them. This patent takes triggers to the next generation by creating a rolling trigger that uses a roller bearing or bearings with very low friction to move past an over-center trigger point position and release a very high-force striker/armature assembly that transform high static, potential stored energy into high-dynamic, released energy. The solution offered by this patent is that there is no hint of the approaching trigger point for the user, and no changes in trigger pressure over the trigger's travel distance, insuring precise activation of the device.
The patent also includes counterbalance weights to prevent external forces such as vibration or shock from triggering a false or unwanted triggering event, as well as a trigger-movable link to a movable armature, piston or striker, or firing pin. The invention additionally provides for storage of very high-static or potential energy to easily be released into high-moving or kinetic energy.
U.S. Patent No. 8,522,466 for a "Low force rolling trigger" would be a strategic acquisition for any manufacturer of firearms, tools, electronic games, or industrial machinery or equipment that wants to differentiate its products from the competition by offering an improved trigger mechanism.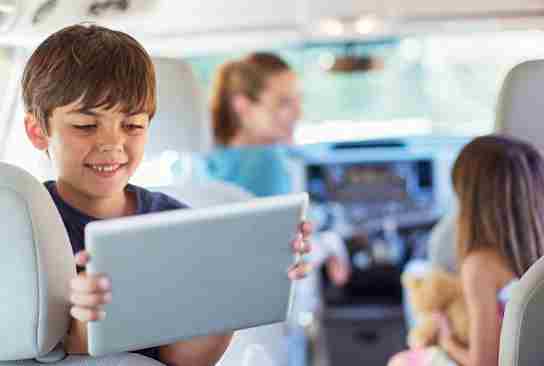 "Are We There Yet?" Navigation Game (MCD International): Two U.S. Patents and Trademark Application
This portfolio answers the questions that children ask on long trips by creating an electronic children's game that uses navigation technology to track the trip for the children as it progresses: How far they have gone, how far they have to go, the route they have taken, the route they will take, and how long it will take to get there. It keeps the kids involved, and teaches them some geography and practical math in the process! One patent is for an electronic game, while the second covers an app version of the game that can be played on a smartphone or other device.
U.S. Patent Nos. 8,160,813 and 8,860,588 for a "Travel Toy that Illustrates Time on a Trip" also come with a Trademark Application for "Are We There Yet?" for an electronic game. The company that acquires this portfolio will be able to offer an entirely new product that creates a new product category. Are We There Yet? will not simply be an enormously profitable product by itself – it will also create an entire generation of customers for that company's navigation products when the children who use and enjoy the back-seat product grow up and go shopping for a front-seat navigation product!

Plug-and-Play Fluorescent-to-LED (Lumingreen): International Patent Portfolio
There are billions of mercury-containing fluorescent light bulbs in use today that will be replaced with LED lighting over the next few years. But replacing an eco-unfriendly fluorescent bulb with a clean, eco-friendly, energy-efficient LED bulb is not that easy. The ballast has to be replaced and re-wired, and that means time and money.
This international portfolio addresses that issue head-on with a lighting power module that fits all types of ballasts and line voltages, and will work with both UL® Type A and B mode. It enables users to replace fluorescent tubes with LED tubes without any re-wiring, and it will work with – or without – a ballast! The problem of trying to out swap out conventional fluorescent tubes with LEDs – only to find they are not compatible – is resolved. Having to re-wire the lighting fixture to bypass the ballast is also no longer an issue. This portfolio creates what is literally plug-and-play fluorescent-to-LED conversion! Ease of installation is illustrated in this video.
T5 and T8 LED tubes based on this portfolio are already being manufactured and sold in Taiwan, so the technology is proven and production units are available for the acquirer of this portfolio, dramatically reducing engineering and design costs. The patentee is retaining the Taiwan Patent, and offering the rest of the portfolio for acquisition. It includes:
This portfolio provides patent protection on three continents, and would be a strategic acquisition for any multinational lighting OEM.
UL is a registered trademark of UL LLC.
Combination Voice-Activated LED + Smoke/CO/Gas Detector + Visual/Audible Alarm + Intercom (Athena): Four U.S. Patents
There was a time when cell phones just made phone calls. Today they are smart phones, and they take pictures and video, access your email, schedule your events, provide driving directions and help you find the best chili in town. What happened to cell phones is about to happen to light bulbs and light fixtures. Since Thomas Edison invented the light bulb 140 years ago, the only major improvement has been the replacement of incandescent filament bulbs with LED fixtures. The next major advancement is here.
This intriguing patent portfolio converts an LED lamp into a combination lamp-and-smoke/CO/gas detector. No tools needed. Just screw it in. This portfolio enables each combo LED and smoke/CO/gas detector to communicate with each other and flash color-coded signals that guide residents to safety in the event of a fire or other emergency. They also broadcast warning messages, they are voice-activated, and they can be used to create an intercom system. These super-combo units can be used to supplement conventional smoke/CO/gas alarms, quickly install a smoke/CO/gas alarm where one is needed, or be used in place of conventional smoke/CO/gas alarms or be integrated into a Smart Home/Office network. They run off rechargeable batteries so they work during power outages, and they can be configured to communicate with residents during an emergency.
Branded "LampLife Detector™" by the inventors, the products covered by this portfolio will forever change the lighting products, smoke/CO/gas alarm, and Smart Home/Smart Office industries! Applications include not just the replacement of current light bulbs with these multi-functional super-combo bulbs, the technology can also be incorporated into the next generation of residential and commercial renovations and all new construction to replace the unattractive conventional smoke/CO alarms with attractive lighting fixtures that perform multiple functions.
| | |
| --- | --- |
| Patent No. | Title |
| 9,747,763 | Networked audible and visual alarm apparatus and method of synchronized alerting |
| 10,028,357 | LED light bulb, lamp fixture with self-networking intercom, system and method therefore |
| 10,176,805 | Networked audible and visual alarm light system and method with voice command control and base station having alarm for smoke, carbon monoxide and gas |
| 10,262,525 | Networked audible and visual alarm apparatus for synchronized alerting with a base station and electronic coding for each alarm |
This portfolio will give any LED bulb manufacturer, or smoke/CO alarm manufacturer, or Smart Home/Smart Office equipment manufacturer or systems integrator the opportunity to leapfrog all of its competitors and offer what will unquestionably be the next generation of LED lamps, smoke/CO/gas detectors and Smart Home/Smart Office safety components!
LampLife Detector is trademark of Athena Patent Development LLC.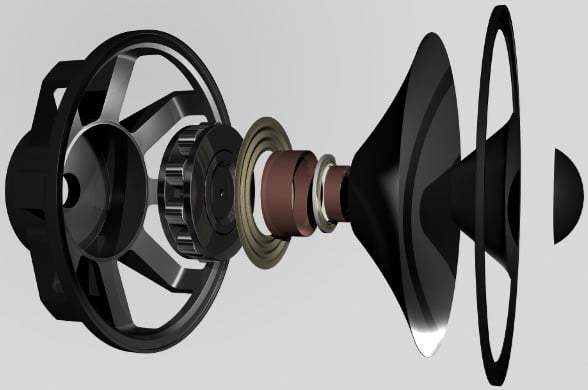 Next Generation Coaxial Loudspeakers (Novinex): International Patent Portfolio
The "Magnexial" technology covered by this portfolio uses a perpendicular magnet arrangement to yield larger air-gap induction in a loudspeaker. The result is clearly superior acoustics in three important dynamics:
Richer Sound Quality: The two-way patented loudspeaker arrangement – which can also be extended to a three-way coaxial setup – provides smooth transition of sound throughout the entire effective frequency range.
Better Sound Performance: Compared to ordinary coaxial loudspeakers, speakers using the Magnexial technology covered by this portfolio deliver clearly higher sound pressure.
Higher Sensitivity: Magnexial technology provides high-performance, wide-frequency bandwidth and also high sensitivity.
Reduced Material: Because it reduces the size of the speaker configuration, it also reduces raw material costs!
The magic behind Magnexial technology is perpendicular magnetic polarization and the arrangement of the speaker's components. In current-generation coaxial loudspeakers, the arrangement of the magnets, ferrite cores and voice coils determine the strength of the magnetic field in the air gaps where voice coils move, a key factor that determines the characteristics of the loudspeaker. Magnexial technology arranges the inner-ring and outer-ring magnets perpendicular so there is north-and-south-pole magnetic polarization. The result of this critical design change is that the magnetic field within the air gaps – this is where voice coils move – is much stronger, producing higher performance and better sound quality. Additionally, the Magnexial placement of magnets can be used to reduce the size of the speaker, reducing raw material costs.
Patent Portfolio
U.S. Patent No. 9,538,290: Coaxial loudspeaker arrangement
European Patent 2896218: Coaxial loudspeaker arrangement
Japanese Patent 6242398: Coaxial loudspeaker arrangement
Chinese Patent 104782143: Coaxial speaker construction
Hungarian Patent 230260: Coaxial loudspeaker arrangement
Korean Patent Application 20150056822: Coaxial loudspeaker arrangement
Canadian Patent Application 2885171: Coaxial loudspeaker arrangement
PCT Patent Application 2014045070: Coaxial loudspeaker arrangement
This portfolio would be a critical acquisition for any global supplier of sound equipment, giving the acquirer of this portfolio the next generation of loudspeakers with patent protection on three continents!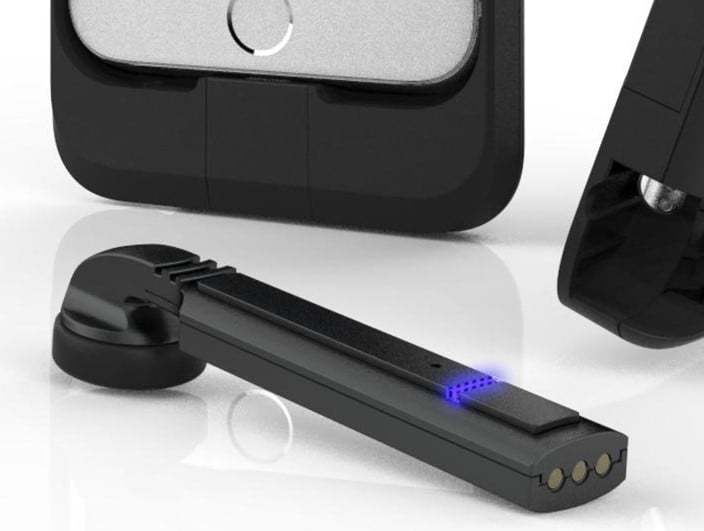 Integrated Wireless Headset for Electronic Devices (Beal): U.S. Patent No. 9,467,763
Remember when you had both a cell phone AND a camera? The two technologies have merged. Today, smart phones take both still images and videos. You can also use them to surf the web, link you to friends and family, keep your appointments, provide driving directions, and serve as your ticket when you go to the movies. Oh, and they also send and receive phone calls!
Merging several devices into one smarter device is what technology is all about today, and that is what the integrated headset covered by this patent does. It eliminates the need for a separate charger for your headset, saving you time, space, money and aggravation. This patent creates a headset that charges as the device to which it is attached is also charging. That saves time. It eliminates the need for two chargers – one for the device and a second for the headset – and that saves money. The headset can easily be stored with the device. That saves space. And since the headset is small enough that it can be stored with the device, the likelihood that it will get lost is greatly reduced. That can save a ton of aggravation! The technology covers both mono and stereo sound delivery, and the headset connects to virtually any device. You can use the same headset to listen to your iPod, smartphone, PDA, PC, desktop, car radio, home entertainment system, you name it. It also connects to the smart and sport watches coming onto the market, and it will connect to whatever technology comes next!
U.S. Patent No. 9,467,763 for an "Integrated Wireless Headset for Electronic Devices" would be a critical acquisition for any company in the audio or consumer electronics sector that is ready to create – and own with patent protection – a totally new market segment!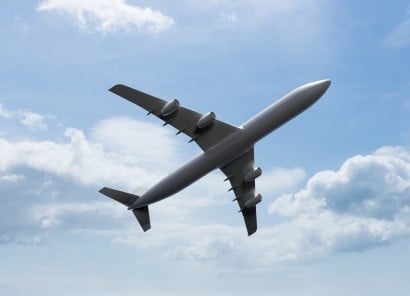 Obtaining Information about Overhead Aircraft (Wessels): U.S. Patent No. 8,599,066
We spot airplanes in the sky every day. Many people wonder if the aircraft is military, commercial or personal, as well as where it is going. This patent covers technology that creates a device that airplane aficionados can use to answer those and other questions about an aircraft they spot in the sky and that piques their curiosity. The system created by this patent creates a communication device that determines the estimated location of the aircraft, a flight database that includes data about a specified aircraft based on a provided location, and a network that enables communication between the handheld device and the flight database. The communication device provides the estimated location of the sighted aircraft to the flight database, and the flight database provides information on the sighted aircraft back to the communication device – similarly to how navigation devices communicate road and traffic data back and forth between the user device and the GPS database.
U.S. Patent No. 8,599,066 for a "System, method, and apparatus for obtaining information of a visually acquired aircraft in flight" would be a significant acquisition for any consumer electronics or navigation device manufacturer that is prepared to create and own a new product segment – an aircraft information device for airplane junkies!
Laser Pick-Up of a Stringed Instrument (Wessels): U.S. Patent No. 8,431,814
Since Thomas Edison invented sound recording over 100 years ago, there has been an ongoing challenge: Recording JUST the music and NOT any of the background noise. This patent addresses that challenge by using a laser beam and a photodetector that converts the detected light into electrical signals. The laser beam is deflected off the strings of the guitar, violin or other stringed instrument, and the photodetector sends electric signals that provide sound to an amplifier! No microphone is used, so there is NO background noise. Also NO echos, NO interference, NO air conditioning fan, NO distortion. Just the music being generated by the strings of the instrument is picked-up and recorded!
U.S. Patent No. 8,431,814 for a "Laser pick-up for a stringed musical instrument" covers the most significant advancement in music technology since multitrack recording! The company that acquires this patent will be able to offer next-generation recording of guitar, violin and other stringed instruments that will be far superior to any microphone-generated recordings!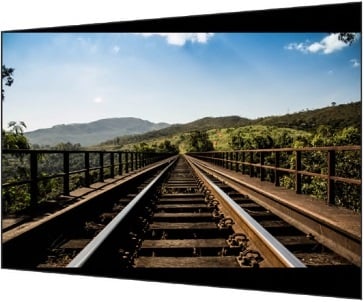 Video Display Viewing Angle Correction (Flex Creations): U.S. Patent No. 8,854,553
The image a person sees on a large-screen television or computer monitor is best if that person is sitting directly in front of the screen. Even the newer, curved screens create a distorted image for those who are not sitting directly in front of the screen. Being able to mount a television screen – especially HD TV – so that everyone in the room has an optimal view is either very difficult or just not an option. With 3D and 4D screens, the viewer must be directly in front of the screen to enjoy the dynamic picture quality. Until now, the only option was to mount the TV screen on a bracket that would put it at the optimal angle for viewing.
The technology covered by this patent addresses that issue, using software to adjust the angle of the image on the screen to where the viewer or viewers are sitting. And the adjustment is made totally through software, so no hardware modifications need to be made! U.S. Patent No. 8,854,553 for "Video Display Correction to Provide On-Axis View at an Off-Axis Angle" will enable its acquirer to leapfrog the technology of all of its competitors and offer a next-generation viewing experience! This patent would be a critical IP asset for any television OEM.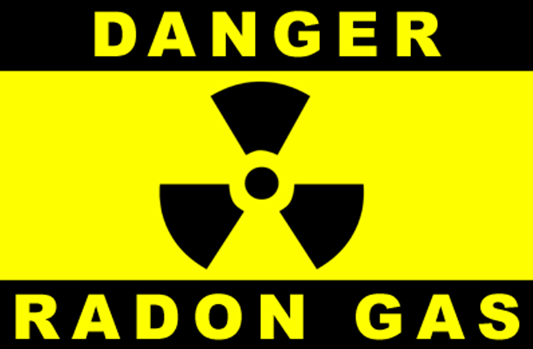 Radon Filtration and Removal (Air Products): U.S. Patent No. 7,381,244
Radon is a colorless, ordorless and deadly gas that occurs naturally throughout the U.S., the result of the normal breakdown of Uranium. It is the second leading cause of lung cancer. There are two ways to get rid of Radon: Exhaust it to the outside of the building, or filter it out of the air. Any home or business with air conditioning has a closed system. The same air is circulated and re-circulated continually throughout the building. The invention covered by this patent prescribes a solution that uses an adsorbent, silver-exchanged zeolite, that when put in contact with Radon, extracts it from the air.
U.S. Patent No. 7,381,244 for an "Apparatus and Process for Air Cleaning" – with 21 Claims and 13 Forward Citations – is a particularly robust property. It would be an excellent acquisition for any business that manufactures air purification and filtering systems, as well as for any HVAC equipment manufacturer that wants to add Radon removal as a competitive advantage for its products.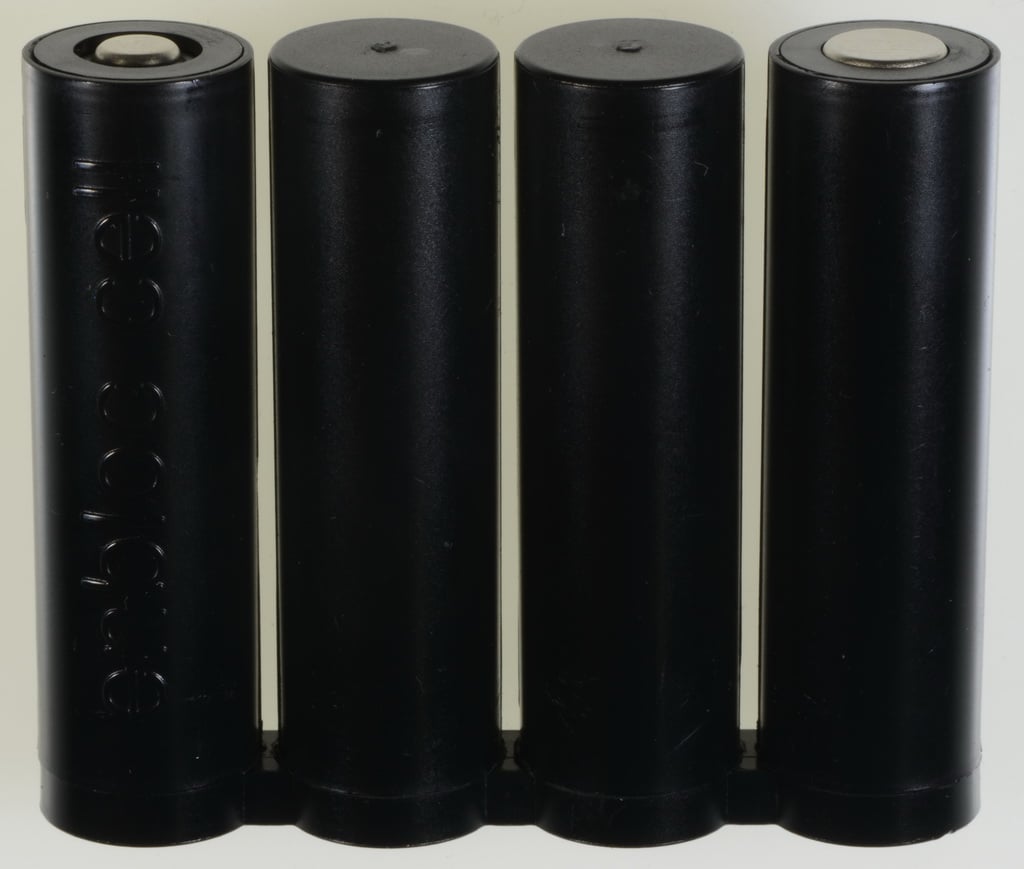 Rechargeable, Secondary Lithium Battery Pack (Enbloc): International Patent Portfolio, Prototypes, and Technology and Know How
This portfolio discloses a rechargeable lithium battery pack in which secondary batteries fit into the two-cell or four-cell battery compartment of an electronic device such as a camera or video game. This invention includes:
A secondary lithium battery pack that eliminates the need for recycling the battery pack or an external battery pack
A battery pack that includes lithium-ion batteries, lithium-ion polymer batteries, or lithium-iron-phosphate batteries connected in series or parallel
Batteries that can be used stably at a rated capacity even under low-temperature and high-drain conditions
Battery pack that is economical, eco-friendly, and provides a much longer life PLUS rechargeability!
A charging holder for lithium battery pack
Clip-shaped lithium rechargeable battery pack that replaces conventional batteries
Working prototypes of the products created by this invention are available, as well as all the technology and know-how the buyer of the portfolio will need to go to market immediately with a product line. This portfolio includes U.S. Patent No. 9,444,087 for an "Enbloc Clip-Type Lithium Secondary Battery Pack Capable of Fitting into Two-Cell or Four-Cell Battery Compartment of Electronic Device" as well as:
Korean Patents KR101406240B1, KR101446745B1 and KR101479607B1
Chinese Patent CN105431957B
PCT Patent Applications WO2015083912A1, WO2015167084A1 and WO2016032106A1
European Patent Application EP148679269A
Germany Patent Application DE6020140081827
Indian Patent Application IN201617008232
Japanese Patent Application JP2016536764
Switzerland Patent Application CH3079180
The company that acquires this portfolio will have the potential to secure a sizeable share of the rechargeable lithium-ion storage battery segment!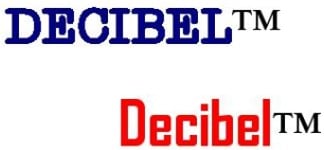 "DECIBEL" (EpiCrystals): International Trademark Package
The word "decibel" is an international term for the measurement of audio volume. It translates – or almost translates – into any language. In German it is "dezibel" and in French it is "décibel." Available for acquisition are the international rights to the "Decibel" trademark. The word is trademarked in Taiwan, China and Japan, as well as Finland. It also has a European Union trademark, and it carries an International Trademark (Serial No. 831245) from WIPO (the World Intellectual Property Organization).
A seller or manufacturer of audio products and equipment can acquire this instantly recognizable trademark to create an incredibly valuable international brand!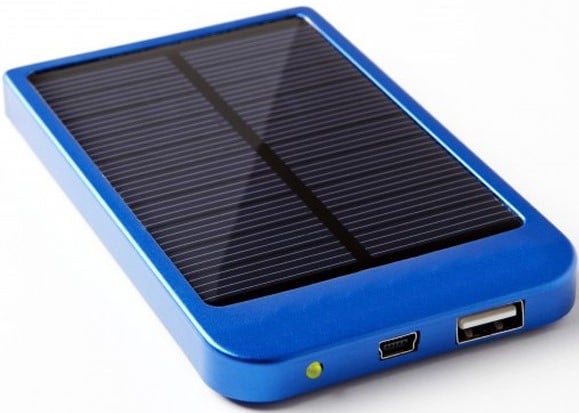 Solar-Powered ReChargeable Device (Oakley): U.S. Patent and Two Continuation Applications
Imagine being able to charge your smart phone or laptop – even your car, truck, boat, ATV or motorcycle – from anywhere! At the beach, in the woods, camping or fishing, or at a construction site or other remote location that does not have conventional AC power. That problem is solved by the invention covered by this portfolio! The charging device covered by this portfolio includes a concentrator configured to collect and direct solar radiation towards a solar panel. The concentrator enhances the efficiency of the solar panels to generate optimal electric current. And…the concentrator permits the use of a much smaller solar module with greater photo-efficiency by reducing material and manufacturing costs.
This portfolio includes U.S. Patent No. 9,166,424 for a "Solar powered rechargeable device for use with an electronic device and method thereof," plus U.S. Patent Applications 14,886,551 and 15/864,130, and would be a strategic acquisition for any consumer electronics or automotive OEM, or any company serving the consumer electronics and automotive aftermarkets.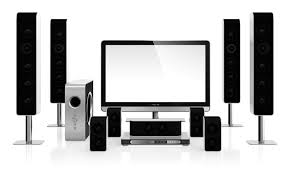 Surround Sound System (Cancilla): U.S. Patent No. 7,158,844
This patent covers a next-generation spatial acoustic sequencer and more particularly pertains to a new configurable surround sound system for the creation of true 3D acoustic spatial effects. The technology disclosed in the patent provides the following advantages:
Improvised sound quality
Enhanced experience in digital cinema
Better entertainment quality
Immersive sound quality that is more realistic and entertaining
Integrates with the newest new home entreating devices
U.S. Patent No. 7,158,844 for a "Configurable Surround Sound System" would be a strategic acquisition for any audio equipment, consumer electronics, computer equipment, cinema products or home entreating devices manufacturer, or for businesses in the virtual reality, augmented reality, modeling, animation, or video game software business.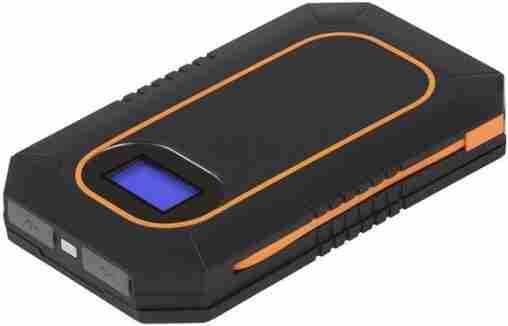 Portable Solar Power Supply (Hugee): Two U.S. Patents, Three Foreign Patents, and Two U.S. Patent Applications
This portfolio describes a next-generation portable, solar power supply that includes:
Solar cell
Circuit board including a power management unit
Buck-boost converter unit
Charging control unit and data management unit
On/Off switch and set of indicators
Power inlet and power outlet
First connector
Wireless communications member
Line transmission member, data storage member, RFID member, and SD card member
USB port and micro USB port
Solar charging member
Rechargeable battery
Patent Portfolio
U.S. Patent No. 8,665,599 Portable external power-supplying device
U.S. Patent No. 9,041,338 Portable solar power supply
U.S. Patent Application 20130134921 Portable solar power supply
U.S. Patent Application 20130176688 Portable external power-supplying device
German Patent No. 202012004323.4 Portable solar power supply
Korean Patent No. 10-1527290 Portable solar power supply
Korean Patent No. 20-0473025 Portable solar power supply

This portfolio would give a strategic competitive advantage to any power supply, cell/smart phone, or consumer or industrial electronic products manufacturer.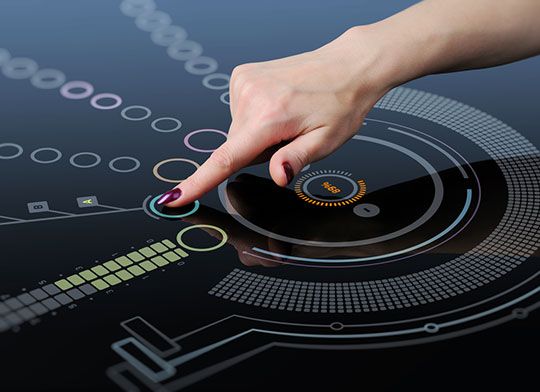 Next Generation User Interfaces (HonHai Precision): 10 U.S. Patents
This portfolio discloses dynamic user interfaces that provide several key advantages over current technology:
Dynamic three-dimensional (3D) desktop icons
Displays a shortcut key area and a status area on the user interface, and adjusts the user interfaces according to the users
Customizable and dynamic menus, updated based on frequency of use
Multi-touch operations help to easily copy, paste and move files
Smart automatic magnification of web pages
Search phone numbers based on input image of a person
Detects motion and identifies the magnitude of the motion without peripherals
Customizable physical controls on eBook reader
| Patent No. | Description |
| --- | --- |
| 8,250,471 | Electronic devices and method for controlling the user interface thereof |
| 8,302,027 | Graphic user interface management system and method |
| 8,335,997 | Electronic device and method for sorting menu options of a program menu in the electronic device |
| 8,433,049 | Communication device and communication method thereof |
| 8,471,813 | Handheld electronic device and function control method thereof |
| 8,521,791 | Electronic device and file management method |
| 8,624,928 | System and method for magnifying a webpage in an electronic device |
| 8,660,314 | Motion-controlled device and method thereof |
| 8,837,783 | Motion-controlled electronic device and method therefor |
| 8,913,038 | Electronic device and electronic reader device with a proximity sensing button |
This portfolio would be a key acquisition for a manufacturer of mobile phones, televisions, laptop and desktop computers, tablets, gaming consoles and eBook readers.

Wearable Modular Strap (Moixa): U.S. Patent No. 7,618,260
U.S. Patent No. 7,618,260 "Wearable Modular Interface Strap" relates to supporting multiple modules that are electronically and mechanically connected to the strap. The technology covered in this patent has multiple applications:
Smart watches or wearable devices with modular units
User programmed communication responses
Implementations in relatively new Smart Jewelry
Easy, remote and subtle communications between two individuals
Improvised uses in smart wearable to augment human lifestyle
Applications in upcoming internet of things (IoT)
Allows you to stay better engaged with your environment
Multiple adjustable processing modules in a single wearable device
This patent would be a key acquisition for any business currently in the fast-growing wearable electronics market, or a business seeking a foothold in that segment.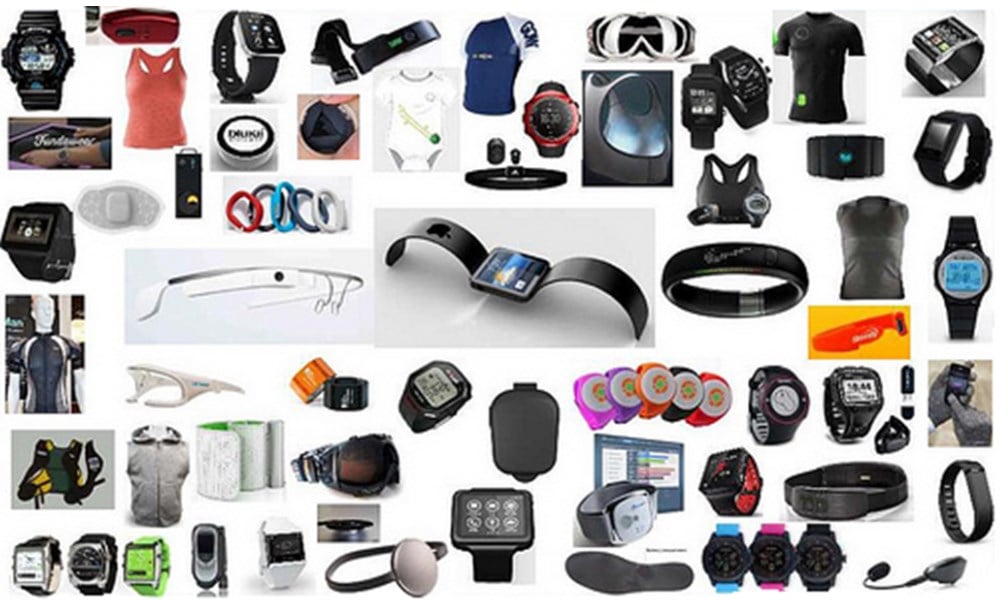 iConnect® Trademark: U.S. Trademark Registration 3538782 and EU Application Reference 3064140
This Standard Character Mark is valid in both the United States and the European Union, and is applicable to electronic devices and the next generation "connected cars." An alliance of Audi, GM, Google, Honda, Hyundai and NVidia are developing an Android-based platform for automobiles. Along a similar track, Apple announced Apple CarPlay that enables an iPhone to take over the in-dash display of an automobile with the Siri voice addressing aspects such as navigation, calling functions, messaging and music. Both of these new technologies are ideal applications for this trademark.
The iConnect trademark would be a significant acquisition for companies selling electronic devices or, more specifically, products and services related to automotive communications and connectivity.
Patent Brokerage Prospectus: Contact patents@IPOfferings.com to receive an analysis of each portfolio that includes:
Executive Summary


Patent Overview and History


Technology and Investment Summary


Market Research


Company Analysis


Illustrative Evidence of Use (if applicable)
We offer patents in these technologies: