Patent MarketPlace: PCs and Notebooks Patents for Sale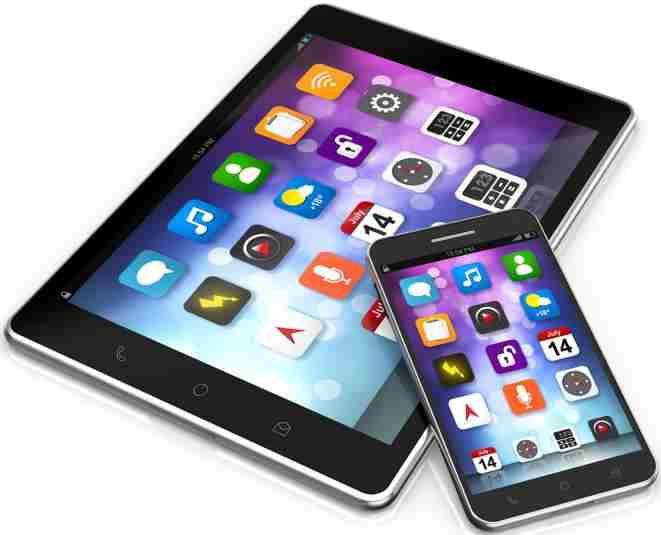 Secure Data Transfer via Touch Surface (Datca): U.S. and European Patent Portfolio
There is an immediate and ongoing need to quickly and securely transfer data between devices – cell phone to PC or tablet, PC or tablet to cell phone – as well as transferring financial data for purchases and other transactions. The current options – LAN, RF, Wi-Fi, NFC, cable, memory card, email and so on – all have their limitations and drawbacks. What has been needed for some time is a secure method for quickly and safely transferring data – a system that is affordable, easy-to-use, and one that a third party cannot interdict.
This international portfolio addresses exactly that need by enabling two devices to quickly and securely transfer data between them using a capacitive touch surface to transfer the data. A device is placed on a capacitive surface such as the screen of a tablet and the two devices exchange identities via negative electric signals. Once the identities are confirmed, and the data to be transferred is defined, the data is transferred safely and quickly, and totally secure from intrusion by any third party – unlike LAN, Wi-Fi, email or other data transfer methods that are not nearly as secure – nor as fast and easy-to-use. Financial information can be transferred for credit and debit card transactions using this technology.
This portfolio includes U.S. Patent No. 9,939,886 for "Data Communication Method via Touch Surface," European Patent 2715484 and PCT Patent Application 2012169981. This portfolio would be a strategic acquisition for any tablet manufacturer looking to create an added-value feature for its products and for any supplier of point-of-sale equipment that is prepared to introduce a faster and more secure cell phone-to-POS payment system.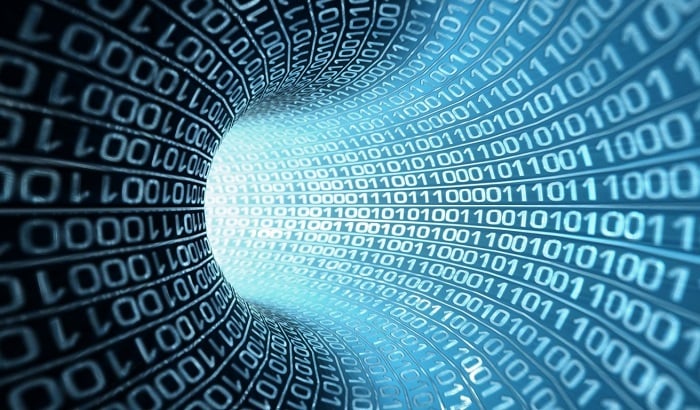 Improved Pairing and Data Transfer between Electronic Devices (Chen): U.S. Patent No. 9,949,124
One of the most demanding technical challenges in the IP sector is data transfer between two electronic devices – PCs, tablets, watches, computer processors and wireless units. No PC or telecommunications devices or systems can operate reliably or efficiently without data transfer because it is the base and prerequisite for all of the functions that must occur between devices. All designers and manufacturers of computing technology invest considerable time and resources developing faster and easier pairing methods with the goal of providing a better user experience.

U.S. Patent No. 9,949,124 for a "Method and Device for Authenticating Wireless Pairing and/or Data Transfer Between Two Or More Electronic Devices" discloses an easier and faster-than-ever method for user-initiated OR non-user-initiated pairing of electronic devices based on motion input such as visual cues or motion captured by a camera. This patented invention provides a solution that can be broadly applied across different technologies. Applications for this technology include computer hardware and software, Internet-of-Things and Smart Home, consumer electronics, mobile and wireless technologies, data transfer and networking, mobile payments, mobile gaming, and augmented reality and virtual reality. This patent would be an ideal acquisition for a large-scale technology company to improve the user experience for its customers, or for a smaller or start-up technology enterprise that is prepared to acquire new and better pairing technology that will give the company a distinct competitive edge!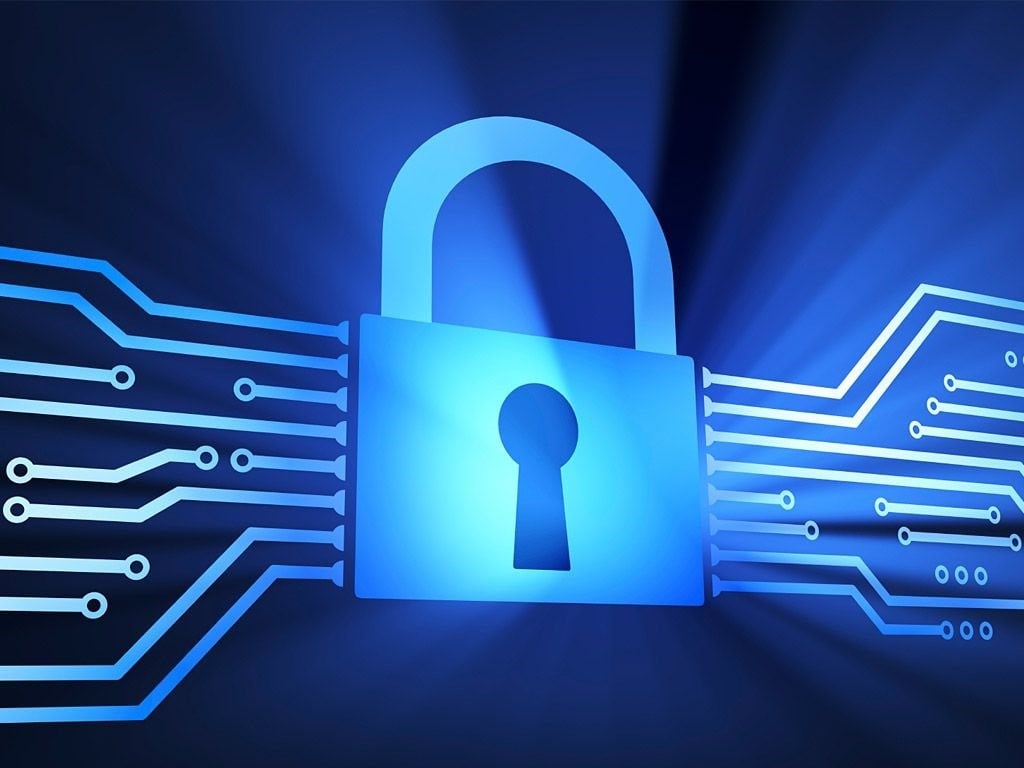 Protection against Viruses, Worms and Other Malicious Programs (Barhon): U.S. Patent No. 9,213,836
Having anti-virus protection on your PC or network makes sense and they are generally effective. But what about supplementing that protection with foundational protection from malicious programs that is resident on your PC? This patent creates an anti-virus, anti-worm, anti-malicious program defense that prevents damage to computer files by segregating the programs. This patent describes (a.) a processor, (b.) a monitoring system that conducts statistical analyses of various events in the computer to define normal behavior from which it can identify deviations from the normal behavior, (c.) a storage device, (d.) a security rules database that stores statistics of normal behavior, and (e.) a user interface that warns the user of perceived dangers. Virtual sharing of files is done when explicitly allowed by the user. When an attempt is made to change a shared resource, it is given the illusion that it has accessed it, but in reality it is redirected to a separate private sub-directory.

U.S. Patent No. 9,213,836 for a "System and Method for Comprehensive Protection for Computers against Malicious Programs that May Steal Information and/or Cause Damages" has a 2000 Priority Date. It would be a strategic acquisition for any software developer or PC OEM.
Smart Device-Enabled Electronic Testing Equipment: U.S. Patent 9,575,091
The challenge in conducting testing of lighting and other electrical components is tracking and recording the test results. Just seeing the results on the small screen of the actual testing device means that the user has to stop and manually record everything – or try to remember what the reading was. The invention covered by this patent solves that problem by creating multiple testing devices – clamp testers, multimeters, meghometers, light fixture testers, and others – that interface with a smart phone, PC, tablet or other device so the test results are displayed on the screen. Once displayed, the test results can be recorded, analyzed or transmitted to a third party. Users of this technology include electrical contractors, building and fire code inspectors, maintenance personnel, and home and business owners.

U.S. Patent No. 9,575,091 for a "Testing Device for Electrical Safety Using Wireless Communication" has 19 Claims, so it is a robust property. It would be a critical acquisition for any manufacturer of electrical testing equipment that wants to offer value-added features to its current product line. Software could easily be developed that would interpret test results once they are received by the smart device. Extensive Evidence-of-Use is available upon request.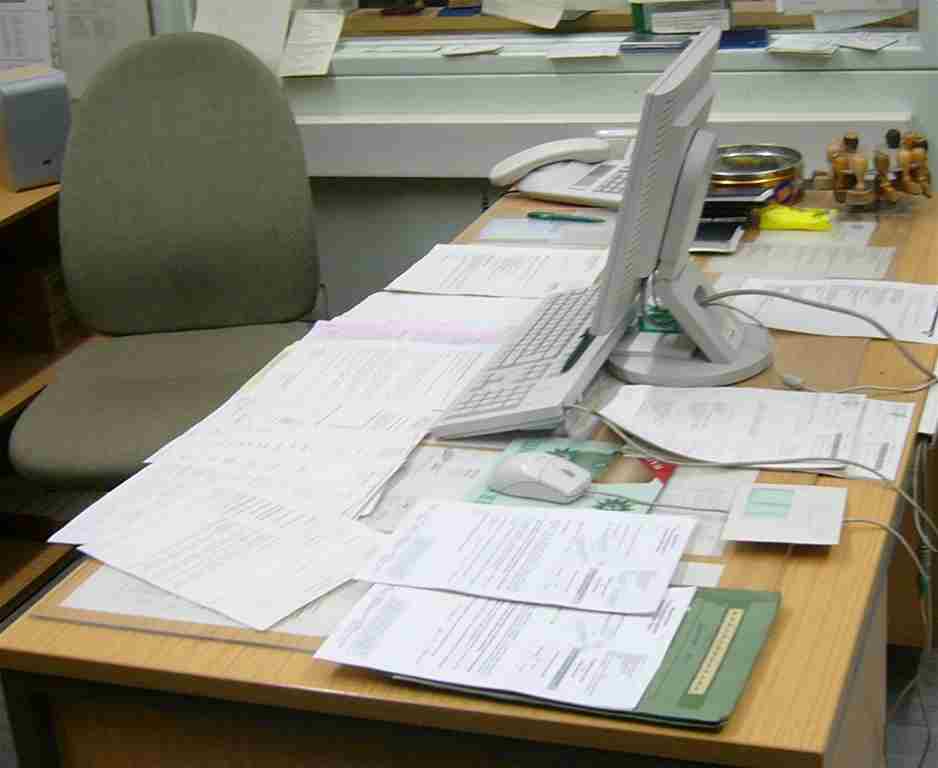 Personal Monitoring System (Owens): U.S. Patent No. 9,467,521 "System and Computer Implemented Method of Personal Monitoring"
What happens to a person's electronic life if he or she goes missing, or becomes incapacitated? Or dies? Are there files and information that a person would want to automatically share with others? And other files that person might want to have automatically deleted? There are help devices in the marketplace, but who would alert loved ones? Are there employees or loved ones for whom "proof of life" needs to be determined and actions need to be taken?

The invention covered by this patent addresses all of those scenarios by:
Monitoring a user's PC, smart phone and other devices to determine if the user is engaged in the digital world (e-commerce, social media, email and other online activities)
Enabling "reverse notification" wherein the user responds to a request for "proof of life" by pressing a key, entering a PIN, a biometric scan and other methods
Performing a set of predetermined actions after a set amount of time has elapsed with no activity
Allowing a proxy to be assigned and notified before any actions are taken should the user be hospitalized, on vacation or otherwise incommunicado
Enabling the user to extend the initial period of time based on the circumstances
There is a widespread need to monitor on-line user accounts and other electronic/digital properties in the absence, incapacitation or death of the user. The technology covered by this patent provides a robust, efficient and comprehensive solution for managing and protecting users and their personal information. This patent would be a strategic acquisition for cellular service providers, smartphone OEMS and app providers, social network/on-line service providers, and designers of software/products in the areas of medicine, emergency services, security/intelligence, communications, transportation, finance, etc.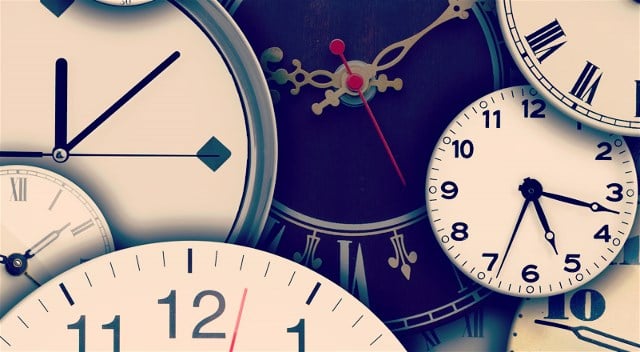 Timing and Synchronization System (Chronologic): 12 U.S. Patents and Applications, and 24 Foreign Properties
The technology covered in this portfolio includes controlling, testing and measuring multiple devices with accuracy in time and frequency as well as advanced timing and triggering capabilities. The technology provides a method of controlling one or more devices in data communication with a common controller to perform one or more functions, with each of the devices having a synchronous clock, a synchronized real-time clock register and memory.
| Patent No. | Description |
| --- | --- |
| 7,539,793 | Synchronized multichannel universal serial bus |
| 8,285,897 | Synchronized multichannel universal serial bus |
| 8,412,975 | "USB based synchronization and timing system |
| 8,626,980 | High density, low jitter, synchronous USB expansion |
| 8,667,316 | Precise synchronization architecture for superspeed universal serial bus devices |
| 8,688,874 | Method and system for reducing triggering latency in universal serial bus data acquisition |
| 8,745,431 | Compound universal serial bus architecture proving precision synchronization to an external time base |
| 8,762,762 | Distributed synchronization and timing system for generating local clock signal based on a desired clock signal embedded in USB data stream |
| 8,793,524 | Method and apparatus for synchronizing the local time of a plurality of instrument |
| 8,943,371 | Methods and systems for computer-aided identification of technical phenomena |
This portfolio would be a valuable acquisition for a manufacturer of network equipment and electronic products and devices.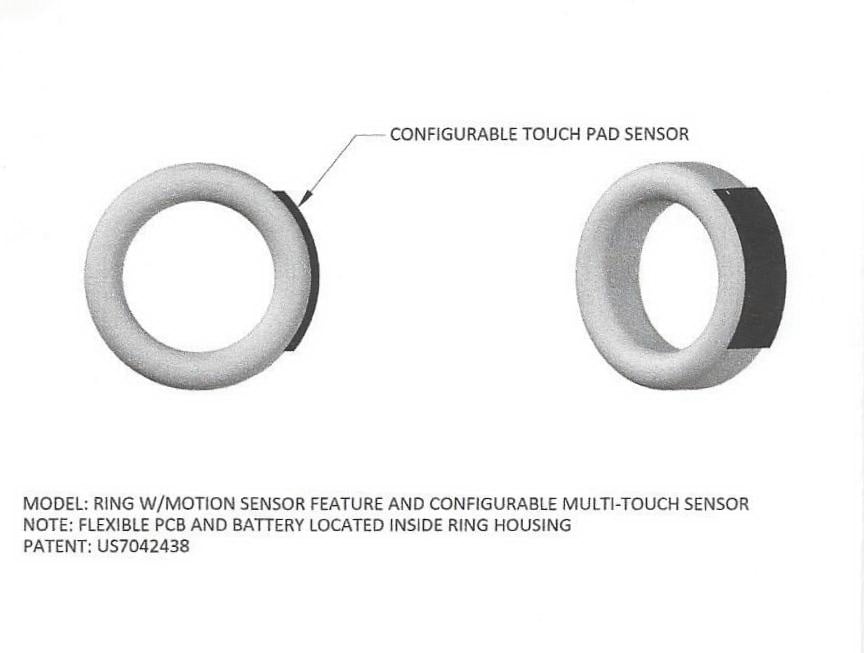 Wearable Input Device (Albright): U. S. Patent No. 7,042,438 "Hand Manipulated Data Apparatus for Computers and Video Games"
This patent covers technology applicable to a wearable input device to drive control functions for many devices across multiple industries. These include but are not limited to:
Computers and laptop peripherals
Gaming controllers
Audio and TV controllers
Automotive controllers (Audio, navigation, security and ignition systems)
Input device for tablets, smartphones, smartwatches and Google Glasses
E-commerce (Input device for computerized checkout machines)
Industrial controllers (Robotics)
Devices for the handicapped
With the explosion of wearable technology in the consumer electronics field, this type of intellectual property is ready for rapid commercialization. All prototypes, such as the device shown in the illustration, are included in the sale!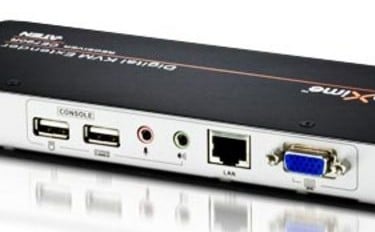 Keyboard, Video and Mouse (KVM) Switches: Six U.S. Patents and One U.S. Patent Application (Vetra)
There are several problems with existing USB technology that this portfolio addresses. These problems include a tight timing specification standard that puts a limit on devices that are more than 30 meters from the host, and conflicts when multiple devices are connected simultaneously.
This portfolio covers technology that addresses these issues and provides several advantages:
Enhancements in connection separation length between USB-compliant device and USB host.
Unique USB KVM products that truly enumerate devices, in contrast with prevalent industry practice in only emulating the devices
Innovative KVM switches that support advanced keyboard and mouse features (such as mouse side-scrolling)
Permitting the full use of the devices such as USB touch screens, including multi-touch.
Works with standard hosts, hubs and devices. Requires no change or modification to USB hosts, hubs, or to USB-compliant devices.
| | |
| --- | --- |
| Patent No. | Description |
| 7,246,189 | Method and apparatus for enhancing universal serial bus |
| 7,299,309 | Method and apparatus for protocol and code converter |
| 7,797,474 | Method and apparatus for enhancing universal serial bus applications |
| 7,949,816 | Method and apparatus for enhancing universal serial bus applications |
| 8,161,220 | Method and apparatus for enhancing universal serial bus applications |
| 8,566,497 | Method and apparatus for enhancing universal serial bus application |
This portfolio would be of technical and financial benefit – both offensively and defensively – for manufacturers of USB devices, KVM switches, multiplexers, broadcasting equipment, PCs, ICs, control systems, gaming products and medical devices, as well as businesses that manage data servers and server farms.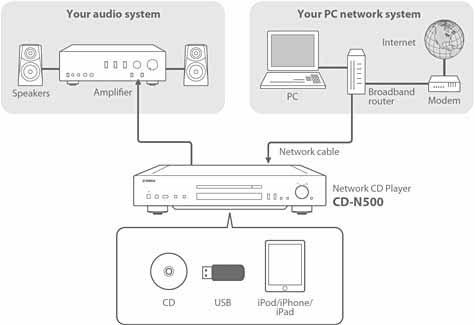 Removable Storage Medium with Network Enhancement (Bick): US 6,725,258 covers a network enhanced, removable storage medium which includes content information stored in a format that enables a content player to retrieve and present the content information.
The patent provides a storage medium (music CD) with network enhancement (web link) that takes the offline experience online! With a standard in sponsored web links on music cd's a new revenue stream is created for the music industry coming from telecom, marketing, & advertising (close to 1 trillion in annual revenues).
We offer patents in these technologies: